Editor's Note: Sorry for the delay in posting everyone, we had some database issues last night, but I think we are good to go now.
The ghosts of post-seasons past have been haunting trying to haunt the Angels all week long, but rather than let a few early bad breaks drag them down, the Angels shut out those ghosts as well as the Boston Red Sox.
Torii Hunter gets the Angels fired up and knocks the Red Sox out.

A few early excellent defensive plays from Boston had the Angels starting down the same old path of post-season frustration.  Could it really be another series full of offensive ineffectiveness?  It sure looked that way after Vladimir Guerrero left the bases loaded early in the game and even more so when a phantom catcher's interference call looked to give Boston new life.  We've all seen this movie before and I don't think any of us like the ending.
The Angels survived that questionable call and kept their chins up in the process.  That fortitude paid off a few innings later when Torii Hunter changed the whole game with one swing of the bat.  After that three-run blast it was like a flip switched in Angel Stadium.  Suddenly the ball was bouncing LAA's way, all the bad calls (and there were more than a few) were going against Boston for a change, all those ghosts of post-seasons past were no where to be seen.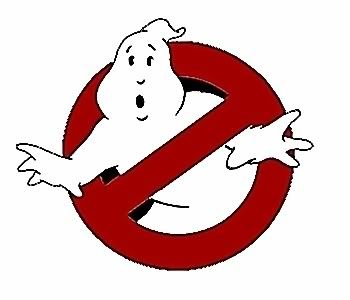 The Angels ain't afraid of no ghosts.

---
Angelic Accomplishments:
The Red Sox have to be hating Bobby Abreu in a big way right now.  Four walks in four plate appearances by an Angel in the playoffs?  I almost don't even believe it.  Bobby only scored once but deserves a lot of credit for this win as his patience clearly agitated Jon Lester and got him off his game.
How awesome is it to see Torii Hunter get pumped up?  When he slammed his helmet in excitement in the dugout I nearly got out of my seat and slammed down what I was holding, which was my daughter, so good thing I thought better of it at the last second.
Devilish Details:
Not all the Angels demons are exorcised just yet.  They still can't hit with the bases loaded.  One big strikeout and a bizarre double play was all they could muster in those big situations.  I just don't get how they are normally so good in RISP situations but so bad with the bases juices.
Halo Hero:
Big John backed up his big talk in a big way.  It wasn't always easy, especially with the Sox working the count so much, but Lackey held Boston down all night really manned up in the few instances where Boston threatened to get on the board.  Lack was deserving of every second of the standing ovation he received.