The Winter Meetings can't get here soon enough because the Angels are boring the crap out of me this off-season.  This is supposed to be the time of year where the Hot Stove League is in full effect, but for the Angels, the stove doesn't even look like it has been turned on.  I've been doing my part, suggesting trades and free agent moves left and right, but the most the Halo front office can muster up is a tepid link to the Roy Halladay trade rumors.  It is time to throw a little fire on this ice cold stove (not that anyone uses wood-burning stoves and ovens anymore, but the metaphor works, so back off).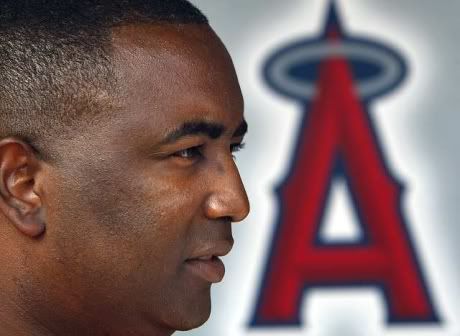 Tony. Tony? Wake up, Tony!!!
I understand that patience is a virtue in the world of professional sports management, but dominoes are beginning to fall around the league and with each move made by other teams, the closer the Angels get to getting caught with their hands stuck in their pockets like they used to back in the days of Bill Stoneman (lest we forget his fruitless, sloth-like pursuits of Paul Konerko and other prized free agents).  Even worse, they could start l0sing out on their own free agents as could soon be the case with the Seattle Mariners poised to steal Chone Figgins right out from the Angels' nose.
It is bad enough that the Halos, a team desperately in need of bullpen help, has already fallen asleep enough to watch two of the better veteran (read consistent, as in the opposite of how any Angel reliever other than Oliver could be described last season) get snaked away at VERY reasonable contracts by the Atlanta Braves.  Yeah, the Angels would've hated having Takashi Saito on the roster at less than the salary the Darren Oliver earned last year.  But did they even sniff around Saito?  No, not even a little bit.  But losing their own free agents, at least the ones they want back (sorry, Vlad), is downright inexcusable.
As I write this, Chone Figgins is in the process of hammering out the final details of his contract with the Seattle Mariners.  Barring a last minute Hail Mary from Tony Reagins, Chone will getting Figgy with in the Northwest for the next four years without any real effort from the Angel front office to prevent it.  John Lackey could soon be joining Figgins or heading to some other part of the country and again, all he can muster as a reaction from Angel management is unsourced quotes that all basically say, "Gee, we sure would like to have him back."  And that is where it ends.  Just awesome.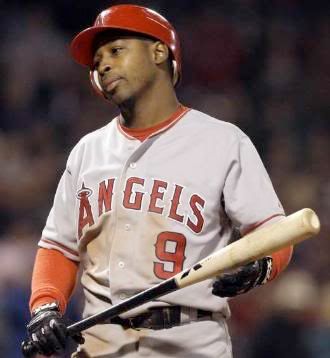 I know, Chone, I'll be sad to see you in Mariner blue, too.
It is entirely possible that the Tony Reagins is just really good about keeping the dealings of his office secret.  But what is the point of being so freaking clandestine that even the free agents themselves don't know what your intentions for them really are.  Bravo, Tony, bravo.  If this is really part of your plan, there better be a big payday coming up down the road.