Last night was not only reminiscent of classic Angels baseball, but also of a classic action movie.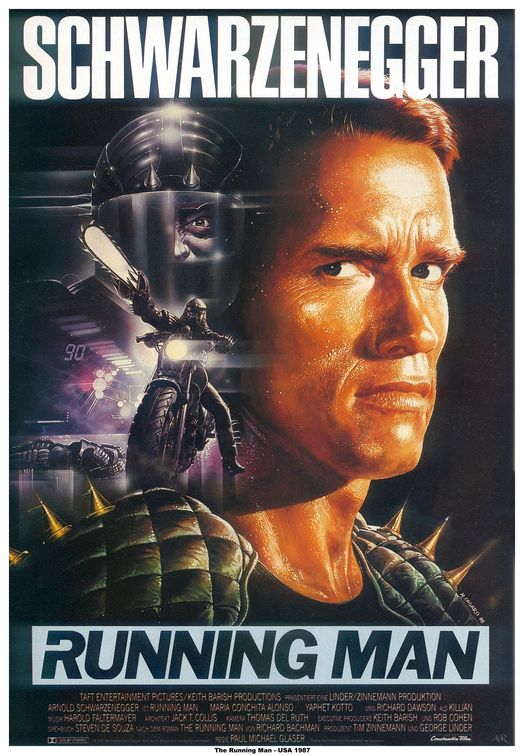 No longer satisfied with the ups and downs of a largely powerless line-up, Mike Scioscia decided that the Angels needed to make their own luck against King Felix last night, attempting eight base steals, succeeding five times.  Of course, only one of those successful swipes resulted in a run scored, but aggressiveness is certainly encouraging.  The Halos have always been a running team, but they have let their offense sputter lately, especially in the Texas series and have decided now to take matters into their own hands.
---
Good News:
Palmer wasn't very good last night, but he still picked up the win.  He is obviously overachieving based on his talent, but the one characteristic he has consistently displayed is a grittiness and competitiveness.  That mental toughness might just be enough to keep Palmer from flaming out once the AL hitters get the book on him.
No way to complain about the bullpen tonight.  Jason Bulger was lights out (except for allowing the inherited runner to score, oops, just complained) and has seemingly turned the corner.  Even Scot Shields was throwing darts when he came in.  This whole reliever problem might just take care of itself after all.
Back-to-back multi-hit games for Howie Kendrick.  I almost don't even want to talk about it for fear of jinxing it.  Let's just leave it at that.
Bad News:
Part of the reason the stolen bases produced so few runs was because of continued poor situational hitting.  The Angels banged out 14 hits but still managed to strand 8 runners in scoring position while collecting just one two-out RBI the entire game.
Halo Hero of the Night:
Abreu finally got the memo that you are supposed to swing the bat every once in awhile and got some strong results: 3 hits, 1 double, 2 RBI, 1 steal.