When your team is without their two best hitters and can't score any runs.  There is only one place to turn.  Solo.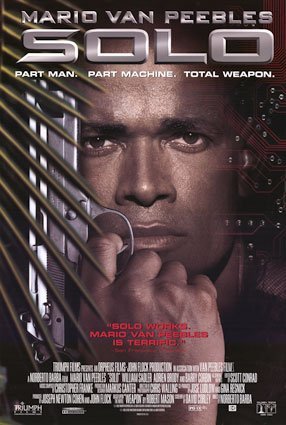 After getting shutout twice in four games, the Angels still couldn't get much going against Erik Bedard and the Mariners.  All they were able to scratch out was five hits.
Fortunately, three of those hits were solo home runs, and by an unlikely trio no less: Juan Rivera, Gary Matthews and Howie Kendrick.  How it is these three all contributed one night to getting shutout by Chris Jakubauskas and then each smack a homer off the vastly superior Bedard the next night is beyond me, but I'll take it.
---
Good News:
Sanity prevailed in the batting order for once, not only was Izturis benched for the evening, but Rivera (who has been terrorizing lefties) got to hit third instead of eighth.  I would have bet my first born before the game that Izturis or Matthews would have been inserted into the three-hole so Scioscia could take advantage of the on-base and situational hitting prowess he thinks they possess even though there is overwhelming evidence to the contrary.
I'm not going to jinx, but a certain reliever whose name rhymes with Smot Smields looked sharp for the first time in a long time.
Bad News:
11 Halo whiffs on the night.  Yikes, what happened to all the contact hitters?  More importantly, how the hell does Quinlan fan three times against lefties when he is the alleged southpaw killer on the team?  Cut his ass and call up Wood already.
Kendry Morales is getting killed by lefties this year.  I know it is a small sample size, but he is 5-for-28 against southpaws this year.
Halo Hero of the Night:
That lousy game in Texas is looking like a blip on the radar now.  Saundo (yes, Rex finally won me over on that one) is looking like a bona fide ace, no matter what his peripheral stats say.