VS.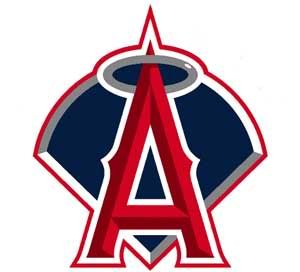 Counting down to the Angels' game against the Tigers hoping for a return to .500.

Detroit Tigers (7-5) @ Los Angeles Angels of Anaheim (6-7)

Game Starters: DET – Dontrelle Willis (0-0, 4.91 ERA)  LAA – Joel Pineiro (1-1, 2.77 ERA)
Game Info: 7:05 PM PT TV-Fox Sports Prime; Radio-ESPN Radio, KLAA 830 AM, KWKW 1330 AM
5. Can Joel Pineiro keep the starting rotation's momentum going after three strong starts from the staff in Toronto?  Considering that Pineiro dominated the Yankees in his last start, I like his odds.
4. I'm still waiting to see if any other reliever besides Fernando Rodney is ever going to pitch well and I know I am not the only one.  The Angels relief corps finally got some pressure taken off them by the Angel starters going deep into all three games of the last series, yet the middle relievers still stunk up the joint.  Something has to give here sooner or later.
3. How happy do the Angels all have to be to get out of Toronto?  So many of the players bitched about the brutal turf in Toronto and have to be ecstatic to get home to that sweet, sweet natural grass.  They just have to hope nobody is still suffering any residual effects from the pounding their bodies took by essentially playing on concrete the last few days.
2. I had no idea Dontrelle Willis was even still alive.  This should be fun… for the Angel hitters.  Do I smell their first double-digit run output of the season?
1. I know it seems silly this early in the season, but it would be a big boost to the Angels' already building momentum if they can keep their winning streak alive tonight and get themselves back to .500.  Just not having a losing record can do wonders for the psyche of a team and really allay that sense of concern that they aren't playing up to their potential.  Success breeds more success.