VS.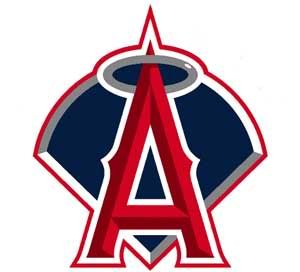 Counting down to the Angels' game against the Tigers wondering if Scott Kazmir can complete the circle.

Detroit Tigers (7-6) @ Los Angeles Angels of Anaheim (7-7)

Game Starters: DET – Rick Porcello (1-0, 4.09 ERA)  LAA – Scott Kazmir (0-1, 13.50 ERA)
Game Info: 7:05 PM PT TV-Fox Sports Prime; Radio-ESPN Radio, KLAA 830 AM, KWKW 1330 AM
5. Alright, Kazmir, its your turn now.  Scott is last up in the rotation and has a chance to complete a full turn through the Angel rotation with each starter putting forth a dominant effort.  Kaz was terrible in his first, and only, start of the season, so that might a tall order.  I'd be more than happy to settle for a decent start and an Angel win.
4. What is this Fox Sports Prime crap?  Who do the Lakers think they are that they are so special that their little "playoff game" bumps the Angels down on the TV dial?  Why does the man have to hold the Halos down and treat them like second class citizens.  The only thing worse would be getting bumped for a hockey game.  What?  That happened last night?!?!?  DAMMIT!!!!
3. The Angels have their starting pitching seemingly in order, now it is time to get the line-up straightened out.  There are several Angels slumping in the middle of the order (Abreu and Morales, specifically), so a short-term batting order shake up seems to be called for right now.  Here is the line-up I would like to see tonight: 1) Aybar 2) Kendrick 3) Hunter 4) Matsui 5) Abreu 6) Rivera 7) Morales 8) Napoli 9) Izturis.
2. Did Scot Shields get banished or taken out behind a shed and put down?  He hasn't pitched since April 14th.  He has struggled pretty badly this season, but I am surprised that Sosh has let him go almost a week without getting any work.  The Halos need him to figure out his problems at some point and just keeping him buried in the back of the bullpen isn't going to help.
1. Somehow Jeff Mathis is tied for the team lead in stolen bases with two.  This simply cannot stand, the Halos need to start burning up the basepaths again if they want to get the offense hitting on all cylinders.  Of more concern right now though is his right hand which he injured in last night's game.  He at least has a bad bruise and could miss a game or two, but there are unconfirmed rumors that he might have actually broken the hand which would be a tragic development for him considering his strong start to the year.