Shake off that egg nog hangover, folks, because it is time for another Multiple Choice Monday! We ask the question and you, the reader, provide the answers. We realize though that it is Monday, so we will make things easier on you by providing you with some potential answers to choose from. So without further adieu, let's discuss this week's topic: Should the Angels Pursue Rafael Soriano?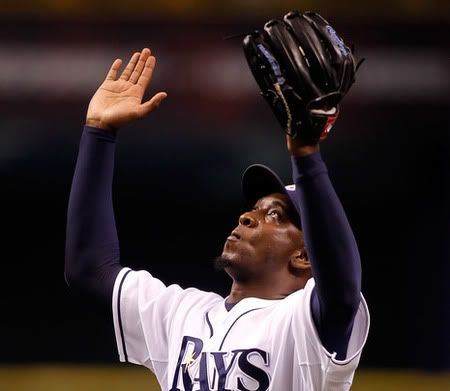 Time to vote!
Hell, yes! MFIKY is exactly what the Angels need to return their bullpen to its former dominance.
Yes, but only because the thought of Fernando Rodney closing more games gives me nightmares.
No way. He isn't worth the money.
Forget Soriano, give us more Jordan Walden!
Never, the Angels only sign soft-tossing lefty relievers now.
To place your vote, simply find the poll on the sidebar to the right and make your choice.