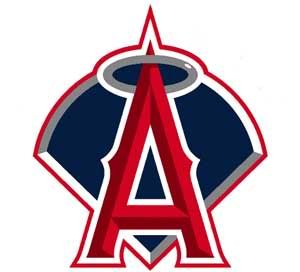 VS.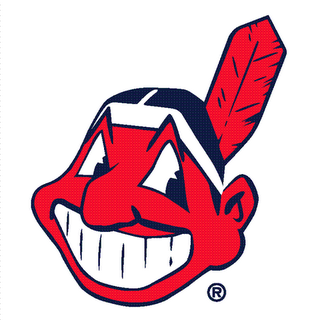 Counting down to the Angels' series against the Indians in which we have a 100% chance of optimism.

Los Angeles Angels of Anaheim (70-73) @ Cleveland Indians (58-85)
Game 1 Starters: LAA – Scott Kazmir (8-13, 5.98 ERA)  CLE – Josh Tomlin (3-3, 4.18 ERA)
Game 1 Info: 6:05 PM PT TV-Fox Sports West; Radio-ESPN Radio, KLAA 830 AM, KWKW 1330 AM
Game 2 Starters: LAA – Jered Weaver (11-11, 3.06 ERA)  CLE – Jeanmar Gomez (3-3, 3.07 ERA)
Game 2 Info: 7:05 PM PT TV-Fox Sports West; Radio-ESPN Radio, KLAA 830 AM, KWKW 1330 AM
Game 3 Starters: LAA – Ervin Santana (16-9, 4.00 ERA)  CLE – Fausto Carmona (12-14, 3.86 ERA)
Game 3 Info: 4:05 PM PT TV-Fox Sports West; Radio-ESPN Radio, KLAA 830 AM, KWKW 1330 AM
5. Optimism Week rolls on as the Angels get set to hook back up with the Cleveland Indians, even though they just did battle with them last week, including that epic 16-inning game.  There is almost no chance that these two teams wind up in yet another extra inning marathon, but there is a chance that the final game of the series could get wiped out due to thunderstorms that are expected to be in the area.  Whatever the chances of bad weather may be, chances of me remaining optimistic are 100%, which is why I am predicting that the Halos will pull off a sweep of this road series and push their winning streak to seven games while simultaneously getting back to .500 on the year.  Now that's what I call optimism!
4. Here is how committed to this Optimism Week thing: I am actually excited to watch Scott Kazmir pitch.  Now that the Kazmir TV Embargo has been lifted, I am eager to see if Kaz can build on the success he had in his last outing, which just so happened to be against these same Indians.  His recent mastery of the Tribe would suggest he is in for another strong outing, but having pitched against them so recently, he is going to have a tough task, since the hitters still have his stuff and approach fresh in their minds.  That means Kazmir will have to adjust quickly if his the Indians show that they have him figured out.  Adjusting isn't something Scott has had a great deal of success with thus far this year, but maybe he will be more confident in his abilities now, allowing him to change things up without fearing the repercussions.
3. The last series between these teams was marred by the horrific performance of Fernando Rodney who made two appearances, one earning him a loss and the other a blown save.  Good news!  Rodney seems to have resolved some of his issues and can once again be trusted (at least as much as he can really be trusted) to close down any potential Angel victories.  Perhaps this is premature since it is based on two appearances, but Rodney has always been streaky.  When he's bad, he's really bad.  But when he's good, he's really good and this could be the beginnings of one of those good streaks.  And with Jordan Walden looking like a lights out reliever setting him up, the Halos once again have the ability to shorten games against the opposition. (And, yes, I do realize that this last paragraph could very well come back to haunt me; these are the risks you have to take during Optimism Week.)
2. This is really more wishful thinking than actual optimism, but I've got a good feeling that this is the series when Hank Conger and/or Mark Trumbo each get their first start.  The way I figure it is that Scioscia is starting to lighten up on his commitment to veterans now that they have saved some face with the sweep over Seattle.  People are feeling good again, so he can feel free to start messing around with the roster.  Don't believe me?  Need I remind you that Brandon Wood started in LAA's last game?  Yeah, we're going to get us some Trumbo and Conger this series.  Mark it down… in pencil.
1. Speaking of Brandon Wood, this series should make you feel a lot better about his sorry state of affairs.  Looking at the Cleveland roster, it serves as a stark reminder that not all of the supposed stud "can't miss" prospects pan out well.  Cleveland has mega-bust Andy Marte serving as a bench player now.  They also have Matt LaPorta, who has been highly disappointing in his rookie season, as has fellow rookie Michael Brantley.  See?  It's not so easy is it?  Brantley and LaPorta still have plenty of time to work things out and realize at least some of their potential, just like Brandon Wood.  It just takes a little faith from the organization to let it happen.