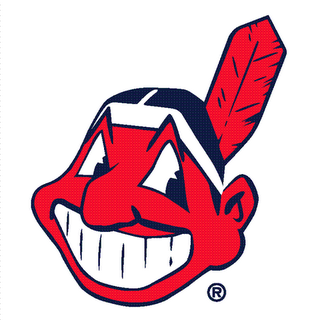 VS.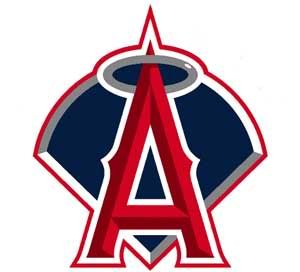 Counting down to the Angels' series against the Indians in which the Angels look to snap out of their Labor Day daze.

Cleveland Indians (55-82) @ Los Angeles Angels of Anaheim (66-71)
Game 1 Starters: CLE – Carlos Carrasco (0-0, 3.68 ERA)  LAA – Dan Haren (9-12, 4.29 ERA)
Game 1 Info: 6:05 PM PT TV-Fox Sports West; Radio-ESPN Radio, KLAA 830 AM, KWKW 1330 AM
Game 2 Starters: CLE – Justin Masterson (5-12, 5.04 ERA)  LAA – Trevor Bell (2-4, 4.85 ERA)
Game 2 Info: 7:05 PM PT TV-Fox Sports West; Radio-ESPN Radio, KLAA 830 AM, KWKW 1330 AM
Game 3 Starters: CLE – Josh Tomlin (3-3, 4.14 ERA)  LAA – Scott Kazmir (8-13, 6.19 ERA)
Game 3 Info: 4:05 PM PT TV-Fox Sports West; Radio-ESPN Radio, KLAA 830 AM, KWKW 1330 AM
5. Is it possible for this to be any less interesting of a series?  The Angels are playing like garbage and their opponent is one of the worst teams in the league.  Neither team really has anybody terribly exciting on the roster that anyone wants to see play and since it is the end of Labor Day weekend, everyone wants to just veg out and enjoy their beer and BBQ-induced daze, but all they have to watch is this lousy series.  Talk about a letdown.  I'm just glad that the Boise State-Virginia Tech game is on at the same time so that I might actually have something exciting to watch in between innings.
4. It is time for an new Angels series, so that can only mean it is time for Mike Scioscia to try out another new leadoff hitter!!!  Mike Scioscia has pretty much tried out everyone that makes any kind of since in the top spot, so it will be interesting to see what he decides to do.  Peter Bourjos hasn't hit much since his call up, but I don't see what harm it could do to give him a turn at leadoff.  Or maybe Sosh can give the job back to Erick Aybar to see if the challenge can't wake him up from this daze he has been in the last several weeks.
3. I don't want to jinx it, but Trevor Bell has a chance to post his third consecutive quality start this Tuesday.  Not a lot is going right for the Angels these last few weeks, but the potential for Trevor Bell to develop into a decent back-of-the-rotation starter would qualify as a bright spot.  As the roster currently stands, Bell figures to be the odd man out in the 2011 rotation, but it certainly doesn't hurt for the Angels to have some options at fifth starter, especially with Scott Kazmir being such a massive question mark.
2. Speaking of Kazmir, yes, the Kazmir TV Embargo is still in place for me.  However, I do think that this could be the game that the embargo finally gets lifted (meaning he goes at least six innings, allows three or fewer earned runs while striking out six or more).  Not only does Kaz get to face the meager Indian lineup, but he gets to do it at that bizarre 4:05 start time, meaning there will be a pesky shadow in between the mound and the plate for the first few innings, making it hard for the hitters to pick up the ball as it comes in.  With the way Scott has been throwing lately, he might need that kind of a handicap in place to have any kind of success.
1. Continuing my recent trend of making a prediction in this space, I am going to go out on a limp and make the bold prediction that the Angels will NOT get shutout during this series.  Not only that, but they will score at least three runs in each of the games.  Seeing how they've been shutout three times in the last eight games and held to two runs or less six times in the last nine games, that would actually be a huge step forward for the Halos.