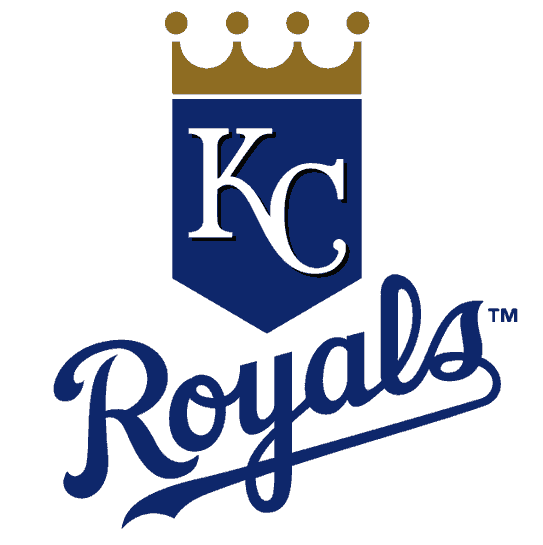 VS.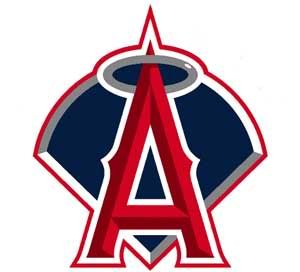 Counting down to the Angels' series against the Royals in which the Halos return to the scene of the crime.

Kansas City Royals (47-64) @ Los Angeles Angels of Anaheim (55-56)

Game 1 Starters: KC – Sean O'Sullivan (1-2, 4.30 ERA)  LAA – Ervin Santana (10-8, 4.11 ERA)
Game 1 Info: 7:05 PM PT TV-Fox Sports West; Radio-ESPN Radio, KLAA 830 AM, KWKW 1330 AM
Game 2 Starters: KC – Bryan Bullington (2-1, 5.14 ERA)  LAA – Dan Haren (7-10, 4.47 ERA)
Game 2 Info: 7:05 PM PT TV-Fox Sports West; Radio-ESPN Radio, KLAA 830 AM, KWKW 1330 AM
Game 3 Starters: KC – Zack Greinke (7-11, 4.14 ERA)  LAA – Jered Weaver (11-7, 2.96 ERA)
Game 3 Info: 12:35 PM PT TV-Fox Sports West; Radio-ESPN Radio, KLAA 830 AM, KWKW 1330 AM
5. The Angels are finally coming off of a long overdue series win on the road and it would be terrific if they could keep that momentum going to push their record back over .500 by the end of this three-game set.  However, that may not end up being so easy if Ervin Santana doesn't figure out what went so horribly wrong for him in his last start.  Santana imploded against Baltimore and didn't pitch very well against the Rangers the start before that, so the offense might have to pick the slack to keep Ervin afloat since he seems hellbent on alternating between good month and bad month this year (with August being a real bad month thus far).
4. Hey!  It's Sean O'Sullivan!!!  Welcome back, kid.  Sorry about that whole sending you to baseball purgatory thing via the Alberto Callaspo trade.  Try not to hold it against us.  And try not to take out any frustrations against us either because the Angels really need some wins and really, really need to not look like fools for giving up a young starting pitcher so that they could acquire yet another light-hitting utility infielder.
3. OK, instead of asking if this wil be the game that Haren finally gets his first Angel win, I'm just going to go ahead and predict it.  I just refuse to believe that he is going to go four starts without coming out a winner just once, especially with two starts coming against the likes of the Orioles and Royals.  The law of averages simply demands he win his start on Tuesday, doesn't it?
2. That's enough of the starting pitcher talk.  Let's chat about crazy lineups shall we?  Mike Scioscia has pulled some bizarre stunts with his batting order in the past, but he is out of control now.  Abreu leading off?  Izturis hitting fourth?  Reggie freaking Willits batting seventh?!?!?!  I'm almost scared to see what he is going to do this series since he still has two more games of Torii Hunter suspension to account for.  I can't imagine that sanity will prevail and Mike Napoli will get to hit fourth or fifth.  That would just make too much sense.  I like Maicer Izturis too, but he shouldn't be hitting cleanup while team co-leader in homers bats seventh or rides the pine.
1. Angel fans might be glad to see the Royals coming to town, at first blush, but you might want to think again.  It was actually the Royals that started the Angel downfall that knocked them out of contention.  The last time the Halos saw KC, it was the beginning of July and Angels were a season-high nine game over .500 and closing in fast on the Rangers at just 3.5 games back.  The Angels ended up dropping two of three to KC, including the an embarrassing offensive showing against Bruce Chen where he was perfect through six innings.  The Angel offense never recovered and since that series, the Halos have gone 10-19.  So you can all pretty much just blame the Royals for killing the Angels' season.  I don't think anyone would have ever predicted that at the beginning of the year.