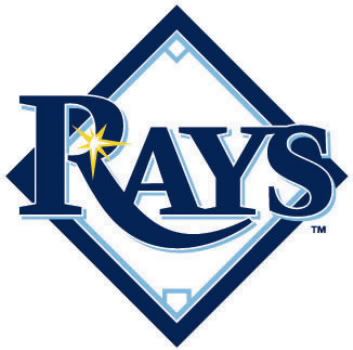 VS.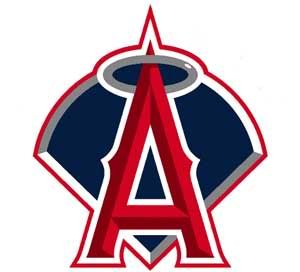 Counting down to the Angels' series against the Rays in which we are fully devoted to tampering with future Angel Carl Crawford.
Tampa Bay Rays (76-48) @ Los Angeles Angels of Anaheim (62-63)
Game 1 Starters: TB – James Shields (11-11, 4.82 ERA)  LAA – Scott Kazmir (8-12, 6.40 ERA)
Game 1 Info: 7:05 PM PT TV-Fox Sports West; Radio-ESPN Radio, KLAA 830 AM, KWKW 1330 AM
Game 2 Starters: TB – Wade Davis (9-9, 4.45 ERA)  LAA – Ervin Santana (13-8, 3.93 ERA)
Game 2 Info: 7:05 PM PT TV-KCOP; Radio-ESPN Radio, KLAA 830 AM, KWKW 1330 AM
Game 3 Starters: TB – Jeff Niemann (10-3, 3.12 ERA)  LAA – Dan Haren (8-12, 4.55 ERA)
Game 3 Info: 12:35 PM PT TV-Fox Sports West; Radio-ESPN Radio, KLAA 830 AM, KWKW 1330 AM
5. Welcome to Anaheim, Carl Crawford!  Please be so kind to note that even though the Angels enter this series a game under .500, the stadium will be almost entirely full for all three weeknight games this series.  Compare that to your current home where the stadium is mostly empty every night despite your team being one of the best in baseball.  Wouldn't it be nice to play somewhere where the fans care so much?
4. The Angels are nothing but loyal, Mr. Crawford.  How else do you explain your former teammate Scott Kazmir still being in the rotation?  He hasn't been anywhere close to good all season long, but yet he keeps his job.  Those are the kind of managerial morals that lead to championships.
3. If you join the Angels and take over in left field, you have a chance to be part of one of the best defensive outfields in baseball today, possibly ever.  Add your exceptional fielding skills to those of rookie defensive phenom Peter Bourjos in center and defensive legend Torii Hunter in right and you have the recipe for something very, very special.
2. Look at what a great organization you could be playing for, Carl?  This franchise is run by nothing but geniuses.  You'll see that on Tuesday when the Angels give away fleece blankets to all the fans… in the middle of August… on a day where the expected high is 95 degrees.  Wait… what?!?!?!  Umm, nevermind.  Hey, did I mention the beer is cheaper here?  That's smart, right?
1. OK, let's get serious now.  We all know that every team in baseball is going to want you, Carl Crawford, but the Angels NEED you.  If you sign with the Yankees, you are just another cog in the machine.  At best, you are the fourth most important player on that team.  That makes you a nice little role player.  But with the Halos, you become the team's marquee player and get to do it in a big market, for a tremendous owner and a great manager who's style just so happens to be a picture perfect match to your particular skillset.  The Yankees might be able to pay you more, but the Angels can make you a star, and one that will be revered in Los Angeles rather than incessantly scrutinized by the vicious New York media.  Come to Anaheim, Carl.  You know you want to.  It is your destiny.  All you have to do is embrace it.