VS.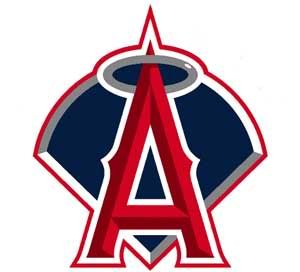 Counting down to the Angels' series against the Rangers in which we wonder what could have been.

Texas Rangers (83-65) @ Los Angeles Angels of Anaheim (73-76)
Game 1 Starters: TEX – Derek Holland (3-3, 4.12 ERA)  LAA – Jered Weaver (12-11, 2.96 ERA)
Game 1 Info: 7:05 PM PT TV-Fox Sports West; Radio-ESPN Radio, KLAA 830 AM, KWKW 1330 AM
Game 2 Starters: TEX – Colby Lewis (11-12, 3.84 ERA)  LAA – Ervin Santana (16-9, 3.93 ERA)
Game 2 Info: 7:05 PM PT TV-Fox Sports West; Radio-ESPN Radio, KLAA 830 AM, KWKW 1330 AM
Game 3 Starters: TEX – C.J. Wilson (14-7, 3.21 ERA)  LAA – Dan Haren (10-12, 4.08 ERA)
Game 3 Info: 7:05 PM PT TV-Fox Sports West; Radio-ESPN Radio, KLAA 830 AM, KWKW 1330 AM
5. Oh, what this series could have been.  If you had asked me what to expect from this series two months ago, I would have told you it would have been a vital series in determining whether the Angels or the Rangers would win the American League West.  How fun would it have been to see Vlad Guerrero return to Anaheim with the AL West on the line?  Or watching Jered Weaver and Cliff Lee engage in a tense pitchers' duel?  Instead, we get to watch what essentially amounts to the Rangers taking their victory lap through the division.
4. Just for the record, Vladimir Guerrero who is hitting .303 with 27 homers and 107 RBIs would lead the Angels in all three of those categories if he were still on the team.  I'm just saying.
3. If we could just get through one series without the Angels losing on an error and/or going to extra innings, that would be great.  Thanks in advance.
2. Did Mark Trumbo sleep with Mike Scioscia's daughter or something?  Seriously, what does he have to do to get a start?  I know I was pretty dubious of Trumbo being any good, but at least give the kid a shot.  He's been up in the majors for almost two weeks now and has just one plate appearance to show for it, so now when he does play, he is likely to be out of rhythm and destined for failure.  How are the Angels (or any MLB club looking to trade for him) supposed to evaluate him now?
1. My predictions haven't worked out so well lately, but I am not giving up.  In fact, this might be my most important prediction yet.  So important that I nearly went with the anti-prediction in order to get the reverse jinx going, but I feel that I am above such chicanery; thus I will play it straight.  My prediction is that the Rangers will NOT clinch the AL West this series.  Texas' magic number is down to six, so if they were to sweep the Halos and have Oakland get swept in their series with Chicago, the Rangers would get to pop the champagne after Wednesday's game in Anaheim.  Over… my… dead… body!  I know the Angels are out of the race, but they have more pride than to let the Rangers do that to them (though I am sure Texas would love to after the Angels clinched against them last year).