Think there is no good reason to continue watching the Angels finish out this lost season?  Think again!  Here are ten great reasons to keep tuning into the Halos each and every night.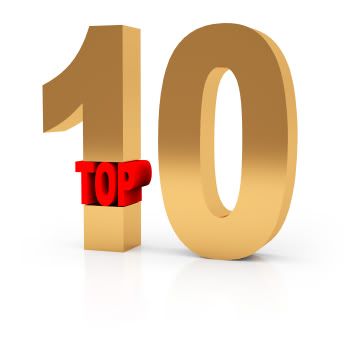 Letterman ain't got nothing on this list.
Forget about Pujols, Votto and Gonzalez all battling for the NL Triple Crown, the real action is in Anaheim where Brandon Wood and Jeff Mathis are locked in a bitter battle to see who will get to wear the crown of Worst Hitter in All of Baseball!!!!!!
America's favorite new drinking game: The Mike Scioscia Face Drinking game!!!  With the Angels struggling so badly, the Mike Scioscia Face is back with a vengeance.  Drink every time you see that trademark bewildered/indignant/constipated expression on TV and you'll be drunk off your ass by the fourth inning (second inning if Scott Kazmir is starting).
Because you need something else to watch when NFL and college football isn't on during the week.
What am I supposed to do spend "quality time" with my family?  Please.
One of these days both Jered Weaver and Dan Haren are both going to get solid run support in the same week and I'll be damned if I'm not going to be there to see it.
If you have a young baseball player in the house, having him watch Angel baseball games can be a great educational tool.  For example, have your child watch Torii Hunter make decisions on the basepaths and then tell your youngster to do the exact opposite.
Because I'm making a fortune betting the under on number of runs scored by the Angels in every game.  Another week of this and my baby daughter's college will already be fully paid for.
Watching Jordan Walden throw 100+ miles per hour and striking chumps out left and right.  Won't it be great to see him closing games in 2011?  Wait… what?  It's going to be Fernando Rodney?!?!?!  DAMMIT!!!!!!!
At a minimum, it is worth watching when the Angels are in the field strictly based on the hope that someone will hit the ball to Peter Bourjos.
Because the race for second place in the AL West is just heating up!  What could be more exciting than watching two teams limp to the finish to grab a meaningless rung on the AL West ladder that nobody will even remember a few weeks from now?