When this season began, almost every single Angel fan was bemoaning the fact that Brian Fuentes was the team's full-time closer and badly wanted him to lose that job.  Meanwhile, Francisco Rodriguez, the man Fuentes replaced, was doing his normal strong job of locking down games for the Mets.  But with Fuentes suddenly finding a dominant groove the last two months and K-Rod now in handcuffs for beating up his father-in-law, the question must be asked, do you still regret the Halos picking Fuentes over Rodriguez?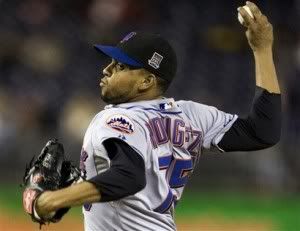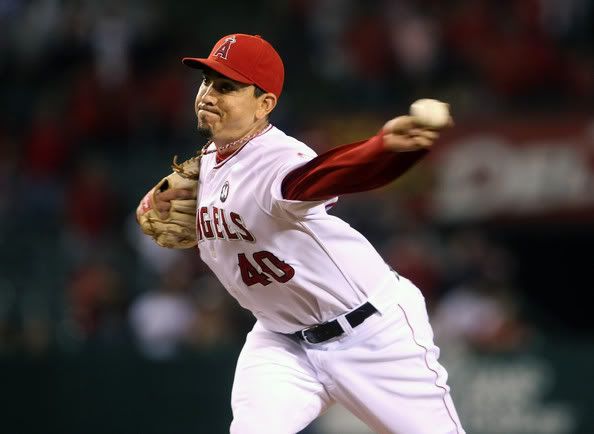 You Make the Call! What do you think of Brian Fuentes and Francisco Rodriguez now?
A) All Fuentes' sins have been forgiven.  He's figured out his problems and really does look like an All-Star closer again.  Not only am I glad that the Angels signed him instead of K-Rod, but I hope the re-sign Tito again this off-season.
B) I'm still not a Fuentes fan, but he has at least been a class act in his tenure in Anaheim.  Obviously, the Angels knew more about K-Rod and his off-season issues than they were letting on when they let him walk away.
C) That is like picking the lesser of two evils.  K-Rod is overrated and clearly a bad dude, but Fuentes still isn't any good and I can't wait for him to be gone.  I want nothing to do with either of them.
SECRET OPTION D) K-Rod can burn in hell, if reports are true about the way he verbally abused the mother of his children.  Besides, his save record is a total crock, a result of him closing for a team with a mediocre offense.  I'll take Fuentes over him every day of the week and twice on Sunday.