For the last six years, Vladimir Guerrero has been the unquestioned face of the franchise.  Anytime the team had a key game it was always marketed as "Vlad and the Angels take on [insert opponent]!"  But now that Guerrero has moved on to Texas, who will take over as the public face of the team?
You Make the Call! Who should be the new face of the Angel franchise for the 2010 season and beyond?
A) Torii Hunter. He clearly has the personality and beaming smile for the job as well as the All-Star credentials.  The only question is do the Angels want to hitch their wagon to another aging outfielder who could fall off a cliff healthwise any day now.
B) Kendry Morales. Just like Vlad, K-Mo is the team's best slugger.  Also just like Vlad, Kendry never talks, so the transition will be easy for the Angel marketing department.
C) Erick Aybar.  A risky play since he is still establishing himself, but the team loves him and clearly thinks he is a big part of the future.  Might need to do something about his teeth first.
SECRET OPTION D) Chone Figgins… wait, no…  John Lackey… dammit!  Don't we have any real Angel veterans left?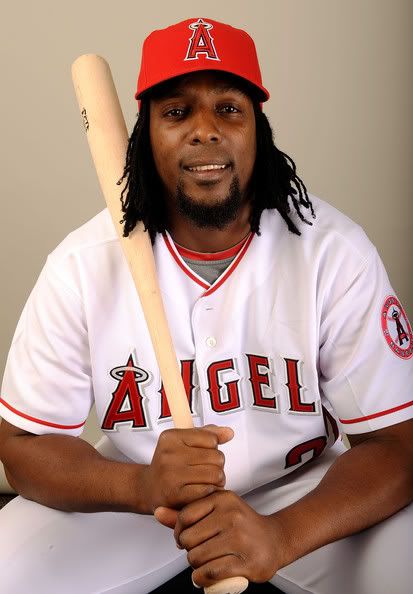 Vlad is the Angel headliner no more.

Let us know what you think the right call is or submit an answer of your own by leaving a comment below.  NOTE: Comment moderation is currently turned on so I have to approve your comment if you have never made one at this blog before, but I will try and be fast about it, after that you can comment freely.  I know it is a hassle, but it is outside of my control for now.