VS.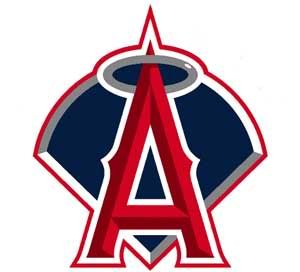 Counting down to the Angels' series against the Orioles in which the Halos must start to think about building for the future in more ways than one.

Baltimore Orioles (45-83) @ Los Angeles Angels of Anaheim (63-65)
Game 1 Starters: BAL – Brad Bergesen (5-9, 5.84 ERA)  LAA – Trevor Bell (1-3, 5.48 ERA)
Game 1 Info: 7:05 PM PT TV-Fox Sports West; Radio-ESPN Radio, KLAA 830 AM, KWKW 1330 AM
Game 2 Starters: BAL – Kevin Millwood (2-14, 5.63 ERA)  LAA – Scott Kazmir (8-11, 6.33 ERA)
Game 2 Info: 6:05 PM PT TV-Fox Sports West; Radio-ESPN Radio, KLAA 830 AM, KWKW 1330 AM
Game 3 Starters: BAL – Jeremy Guthrie (7-13, 4.13 ERA)  LAA – Jered Weaver (11-9, 3.21 ERA)
Game 3 Info: 12:35 PM PT TV-KCOP; Radio-ESPN Radio, KLAA 830 AM, KWKW 1330 AM
5. At this point of the season, the Angels have to start focusing on smaller more abstract goals.  For this series, they need to focus on building off of their offensive outburst from Wednesday.  It is no secret that the sputtering Angel lineup is a big reason the Halos find themselves 9.5 games out, so establishing any kind of momentum and confidence in their bats to carry into next season should be paramount.  It isn't going to happen overnight, but they can take a big step forward by pounding on the hapless O's for a few days (even though they weren't so hapless when Baltimore swept LAA earlier this month).
4. Let's see, Juan Rivera now seems to be the new first baseman.  Mike Scioscia still insists on giving most of the starts at catcher to Jeff Mathis.  Where does that leave Mike Napoli?  You'd think a 6-RBI game would assure him loads of playing time, but there is a very real chance that he might play just one (or even none) game this weekend.  Scioscia just keeps finding new ways to not use Mike Napoli, it seems.  I really don't envision any scenario in which Naps is still an Angel come April 2011.
3. Be sure to let me know how Scott Kazmir's start goes as I still refuse to watch him.  This would be the kind of lineup that he could take advantage of and get himself back on track, or it could be yet another episode in his season of disappointment and frustration.  I'll tell you what, if Kaz turns in a quality start and fans seven or more batters, I will lift my embargo on his games.
2. We've been so preoccupied with the other struggling Angel pitchers that nobody has really noticed that Jered Weaver is quietly slumping right now.  In his last two starts, he has given up 10 runs in 11 innings of work while walking six, allowing three homers and striking out just seven batters.  Obviously he hasn't been that bad, but it will be interesting to see if he continues to slump the rest of the season or if he can get over this little hiccup quickly.  I say this because he has already thrown 174 innings this year, a season after his first 200+ inning year, and I wonder if fatigue might not become an issue for him.
1. The Halos reportedly placed several players on trade waivers on Wednesday, so starting today, we should find out who made it through waivers and who got claimed.  Depending on who passed through and who claimed who, there is a good shot that the Angel roster could be in for some changes by the time this series is over.  Maybe Fuentes will get moved.  Or maybe the Angels will dump Bobby Abreu's contract on someone.  Or maybe they'll do nothing at all.  Personally, I think they need to do something to make their future outlook even a tiny bit better.  Be that clearing payroll for next season so they can make a free agent splash or adding some prospects to their thin farm system, the Halos can't lose out on the opportunity to gain some assets from this otherwise lost season.