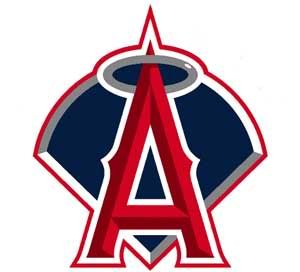 VS.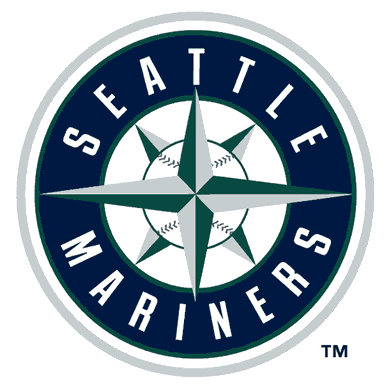 Counting down to the Angels' series against the Mariners in which the Halos start to search for some respect, both from their opponents and themselves.

Los Angeles Angels of Anaheim (63-68) @ Seattle Mariners (51-79)

Game 1 Starters: LAA – Ervin Santana (13-9, 4.13 ERA)  SEA – David Pauley (2-5, 4.02 ERA)
Game 1 Info: 7:10 PM PT TV-Fox Sports West; Radio-ESPN Radio, KLAA 830 AM, KWKW 1330 AM
Game 2 Starters: LAA – Dan Haren (9-12, 4.45 ERA)  SEA – Felix Hernandez (10-10, 2.47 ERA)
Game 2 Info: 7:10 PM PT TV-Fox Sports West; Radio-ESPN Radio, KLAA 830 AM, KWKW 1330 AM
Game 3 Starters: LAA – Trevor Bell (1-4, 5.07 ERA)  SEA – Jason Vargas (9-7, 4.53 ERA)
Game 3 Info: 7:10 PM PT TV-Fox Sports West; Radio-ESPN Radio, KLAA 830 AM, KWKW 1330 AM
5. I haven't done an over-under in this space in quite some time, but seeing how the Halos just scored one FREAKING run against the Orioles, now would be a good time to do one.  Let's try and set the bar low here and put the over-under on Angel runs scored in this three-game series at 5.5 runs.  Place your bets now!  (I highly recommend banging the under).
4. I sincerely hope that the Angels can put up some runs this series, but not just because the lineup has been so embarrassingly pathetic, rather, I want Fernando Rodney to get his first post-Fuentes save opportunity.  In fact, I want Frodney to get as many save opportunities as possible now that he has been promoted to de facto closer.  The Halos may be blind to it, but when I look at Rodney, I don't see a closer.  His strikeout rate is too low (6.45 K/9), his walk rate is too high (4.7 BB/9) and he is just too inconsistent.  The more save opportunities he gets the better though because he will eventually be exposed as a fraud and force the Angels to realize that they must find an upgrade over him this off-season.
3. The Angels have already beaten Felix Hernandez three times this season, but can they really do it a fourth time?  In all three of those previous starts, King Felix was beaten by Jered Weaver (if he beats a king, does that make him Emperor Jered?).  This time, though, Dan Haren draws the matchup against Hernandez.  Is Haren up to the task?  He's supposed to be an ace like Weaver, but he hasn't been all that consistent.  Hopefully facing off against Felix can bring the best out of him and set him on the path to consistent success.
2. As of right now (8/30 at about 3 PM PST), Mike Napoli is still an Angel and not a Red Sox.  But will that change in the next few hours?  Boston claimed Naps, but has just a few hours remaining to work out a deal with the Halos.  I have a hard time believing the Angels would move him now, though I fully expect them to deal him before next season.  But if he does stay, will Scioscia continue to basically ignore him, choosing to keep starting Rivera at first and Mathis at catcher?
1. Starting today, the Angels need to find a new focus and that new focus should be on getting some respect back, both from their opponents and themselves.  I feel like the team simply has lost motivation now that they've seen some players getting traded away as the Rangers have pulled out of reach in the AL West.  That is a tough pill to swallow for competitive players, but that doesn't mean they should just give up like they did in the Baltimore series.  I know everyone likes to be in the pennant race, but we have to settle for what we can get and right now, that is merely winning some games, getting back over .500 and into second place in the AL West and not being such damn pushovers.