Alright, Angels. You've had two weeks to rest up and lick your wounds since the end of the season, but relaxing time is over. If you want to return to the playoffs next year, you're going to have to do some work this off-season. I've got some homework assignments for you all to work on, but today I'm starting with the infielders.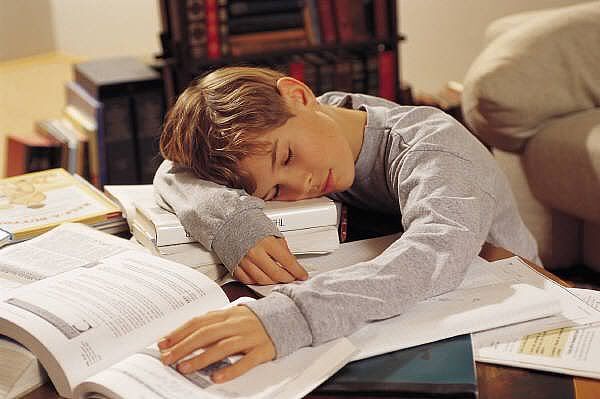 Relax, no reading required for these homework assignments.

Erick Aybar – Get a Adderall prescription
Did you know Erick Aybar had a career season last year? Yeah, neither did I. His average wasn't quite as good as it was in his breakout 2009 campaign, but he set career-bests in most every other metric including WAR, doubles, homers, RBI, runs, steals. Despite all that, why does it feel like he just wasn't that great last year. Some months it seemed like Aybar deserved to be an All-Star but other months it seemed like he should probably be the one backing up Izturis rather than the other way around. It is now, and always has been, about consistency and focus for Aybar. Scioscia had tried getting through to him these last few years with mixed results. I wish I had a better idea than going the pharmaceutical route, but Adderall seems like the only option left at this point.
Alberto Callaspo – Take grounders at second base
Callaspo had a fine season at third by his standards. He was hardly a feared batter, but he was an offensive asset most of the season. And while it may not always look like it, Callaspo improved defensively at the hot corner to the point that he, at least according to UZR, could be considered one of the better fielding third basemen in the AL. That's great for him. For the Angels though, it isn't so great. Callaspo was decent, but they need someone at third who can be good if not very good. That means Alberto could once again find himself serving in a utility role, especially at second base where he actually came up. He hasn't rated terribly well defensively at second in his brief time there in the majors, so he'll have to prove he can handle the duties if he wants to get playing time there with the Angels… or some other team.
Maicer Izturis – Do whatever he did last off-season
This one is pretty simple. Mr. Glass logged career-highs in games played and at-bats. He continues to be an invaluable part of the Angels' roster, so he needs to make sure he remains as healthy as possible. I don't care if he spent last off-season or doing some special workout routine or sitting on his couch, watching porn and eating Cheetos until his dick turned orange. Whatever it was, he needs to do it again.
Howie Kendrick – Study some video
There was one thing that bothered me about Howie Kendrick's power surge this season and that is that even he admitted that he had no idea why he suddenly started hitting for power. You would think a guy would at least have some kind of clue about how he nearly doubled his career-best home run total, but apparently not. Well, it is time for Kendrick to figure it out. Since it appears that Kendrick is never going to win that batting title or even hit much higher than .300, he needs to maintain this pop if he wants to be anything more than just an above average second baseman. I know he is eager to tend to his new shutterbug hobby, but he'd be much better off watching video of his 2011 at-bats, especially the ones in April, August and September, to see what he was doing differently to finally get some lift on the ball rather than just spraying liners.
Mark Trumbo – Become BFFs with Bobby Abreu
In case you haven't heard, Trumbo finished the season with an OBP under .300. That lone stats, albeit an incredibly important stat, is going to cost Trumbo a legit shot at winning the AL Rookie of the Year. That's a shame, but it is just a personal award. The real shame is that his lack of patience is eventually going to cost him on the field. His kind of power should be featured in the middle of a batting order, but it is just so hard to stomach if he continues to make so many outs in between his home runs. He simply MUST learn how to work a count and draw some walks and Abreu is just the man to show him how to do it. As reviled as Abreu is now for his lack of production, don't forget that he received a lot of praise when he first joined the Angels because he helped several players learn the value of taking a pitch. Now, Bobby doesn't need to turn Trumbo into a 100-walk per season guy, but if he can help him get that OBP up to .330 and prevent Mark from getting himself out by chasing the a pitcher's pitch, it could do wonders for Trumbo's overall effectiveness.