It is time to wrap up the off-season homework assignments for all the Angels. I wish I could say I've saved the best for last, but I clearly haven't since the last group up is none other than the Angels reliever, aka the Blowpen.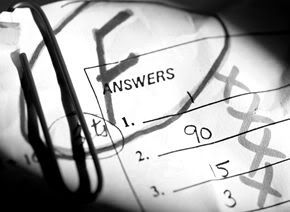 I just wish there was a grade worse than F that I could give.

Bobby Cassevah – Move in with Dan Haren
Bobby Cassevah was a real shocker to emerge as a the top right-handed arm out of the pen for the Angels this season. That is as much an indictment on the rest of the relief corps as it is an endorsement for his own ability though. I admit, I didn't know much about Bobby when he came up other than he was a groundball pitcher, and he definitely made good on that. In fact, he had a 70.3% groundball rate, which is ridiculous and a big reason he was able to have so much success despite issuing too many walks and missing too few bats. What I didn't know about Cassevah was that he threw fairly hard. His average fastball clocked in at 92.4 MPH and on several occasion I saw him top out at 95. To me, that shows that he has potential to be pretty good if only he could miss a few more bats. Just upping his K/9 rate would make him so much more of a weapon. The problem is that he doesn't have an out-pitch. His slider is his top secondary pitch, but it is just an average pitch. What he does have though is a split-finger he can throw. It isn't a great pitch, but I think it could be. That's why he needs to spend every waking second with Dan Haren this winter so that Haren can teach Bobby how to refine his splitter into a swing-and-miss pitch.
Scott Downs – Cover yourself head-to-toe in bubble wrap
After a season like Downs had, how can you really ask him to improve on anything? He was fantastic all season long… when he was healthy that is. To this day I am convinced the Angels lost at least three games because of his fluke foot injury suffered playing with his kids. Now, I'm not about to say he can't have fun with his children, but I will ask that he take the necessary safety precautions. Wear a helmet. Cover up in a bubble wrap body suit. Get adamantium fused to your bones like Wolverine. Whatever it takes, just stay healthy.
Hisanori Takahashi – Get stretched out
I don't know what to make of Taka. He was supposed to be death on lefties but ended up being maybe like a case of mild food poisoning. He also wasn't all that bad against righties either, which makes me wonder if he isn't in the wrong role. If he can handle lefties and righties, maybe he could move into the rotation? There was talk of having him be starter before this season and at a few times through out, so it isn't like it is a huge leap in logic. At a minimum, he can stretch himself out to be more of a two-inning type of middle reliever and make up for his general averageness by giving the Angels more innings.
Rich Thompson – Get a degree in marketing
Chopper is like the anti-Cassevah. He clearly throws hard and has a big nasty curve. He is stingy enough with the walks and had a great whiff rate in 2011. Across the board, his numbers were all great with the exception of him allowing five homers, which isn't horrible, but it isn't good either. Nonetheless, if you look at his stats and grade his stuff, you'd think he was a shutdown setup man with closer potential, yet Scioscia seemed to forget about him for long stretches. In Scioscia's defense, Thompson crapped the bed in the few chances he was given to earn a prominent role in the bullpen. Nonetheless, I remain convinced the talent is there. He just needs to market himself better. Keeping his head down and working just isn't working for him, so he needs to take matter into his own hands by enrolling in the nearest university and hitting the books until he earns a master's in marketing so that he can design and implement his own personal promotion campaign with the goal of finally getting Scioscia to pay attention to the fact that he is actually pretty good.
Jordan Walden – Get the Eternal Sunshine of the Spotless Mind treatment
OK, I know Eternal Sunshine of the Spotless Mind was just a movie, but there has to be something Walden can do to expunge the final week of the season from his memory banks. After a pretty good rookie season (FYI, folks, blown saves is a wildly overrated stat), Waldo took what could well have been a crippling blow to his confidence when he fell apart in his final two appearances of the season, especially the Texas loss. He's so young and I just don't know if he has the mental faculties to be able to just put that experience behind him and move on. Maybe hypnosis or copious amounts of recreational drugs will do the trick? Although, if those fail, I suppose he could just fine tune his pitching mechanics so he doesn't go into the tank for a week at a time whenever his funky delivery goes sideways. Yeah, that would work too.