Now that we've passed the all important… umm, 2/27th mark of the season, let's take a look at what early developments we should actually buy into and which ones we should sell high on before they come crashing back to earth.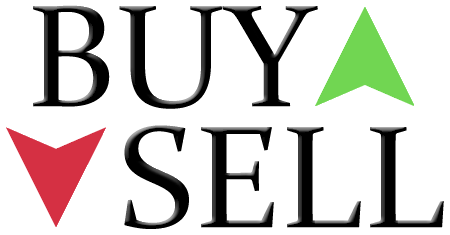 If only playing the stock market were this easy.

BUY that the Angels have one of the most dominant 1-2 rotation punches in the league. Weaver and Haren got no press coming into the season, but both of them are making the league their bitch right now. This is no fluke, Weaver has finally tapped into his full potential and Haren has always been very good but nobody ever wanted to buy into it. They can't keep this amazing streak up all season long, but make no mistake, they are the backbone of this team and will determine just how far the Angels go.
SELL on this offense being "good enough" to contend. Even if Vernon Wells weren't a gaping black hole in the middle of the order right now, I still don't think the sans-Morales lineup is capable of scoring enough runs to win on a consistent basis. Seriously, Abreu, Kendrick, Izturis and Callaspo are all off to excellent starts,but they still need a minor miracle to score five runs in a game. Maybe once Morales comes back and Wells pull his head out of his butt the lineup will be "good enough," but it really relies a lot on Morales bouncing back from his devastating leg injury as if it never happened.
BUY that Peter Bourjos is here to stay. There are bound to be some nights like last night (0-5 with 4 Ks, yikes), but Speedy Petey has done enough to allay any fears that he would be an offensive liability. Granted, he isn't lighting the world on fire with his bat, but with his glove… that's a horse of an enitrely different color. He steals extra-base hits on an almost daily basis and makes me feel disappointed anytime a flyball actually touches the ground now. All we asked was that he hit enough to justify keeping his glove in the lineup and I do believe he is doing that now and will continue to do so.
SELL Fernando Rodney, if they can find a buyer. Don't be fooled by his recent streak of shutout innings. He will burn the Angels again. I don't know exactly when, but I do know it is coming. His career has been marred by this kind of streakiness and that isn't going to change. I just hope that Scioscia doesn't forget about it and put him back in the closer role.
BUY Alberto Callaspo actually being pretty decent. I was one of the few people that continued to defend the Callaspo trade even after Alberto fell on his face when he first arrived. I knew Callaspo's history was too strong for him to suddenly be such a miserable player and his hot start has shown that. He's no All-Star player, but he is demonstrating that he can hit for a high average and do so with enough power to make him a quality number six/seven-hole hitter (and not a top of the order hitter as he was often miscast at last season).
HOLD with Mark Trumbo. I'm just not sure what to make of him yet. His power hasn't really materialized yet, but he is hitting .256 and has hit the ball pretty hard of late. He also isn't striking out too much, which was a big fear for him entering the season. What is raising red flags for me though is that he has just one walk to his name so far, and that was an intentional free pass. I think he should at least get to stick around as a bench bat once Morales comes back, but, as of right now, I can't sign off on him getting regular at-bats once everyone is healthy. There is still time though, so I'm going to reserve judgment.
BUY the breakout season for Howie Kendrick being for real. It is still awfully early, but I am going to put my reputation on the line here and say that Howie Kendrick isn't going to fade away. He just looks like a new hitter this year. Everything just looks so much more calm and easy for him than in previous seasons. Sometimes things just "click" for a hitter and that seems to be the case for Truck. He's learning to take pitches and stop chasing breaking balls and, most importantly, picking his moments for turning on inside pitches and driving them.