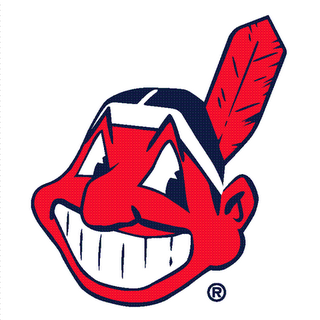 @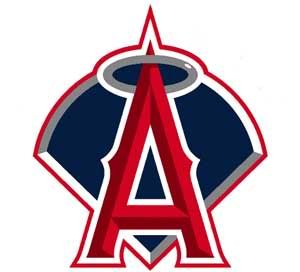 Cleveland Indians (8-3) @ Los Angeles Angels of Anaheim (6-5)
Pitching Probables: CLE – Carlos Carrasco (1-1, 5.68 ERA) LAA – Ervin Santana (0-1, 3.68 ERA)
Game Info: 4:05 PM PT; TV – Fox Sports Prime; Radio – KLAA 830 AM
This is a key spot for the Halos, if they can win another series and take that momentum on the road it will make a phenomenal difference in the outcome of this short road trip. Going in on the heels of a 2 game win streak will keep the Angels fired against the White Sox. Plus, this is the Indians we are talking about after all, the Angels won't let them come into our house and stomp all over us. Not gonna happen.

This is finally the end of a what looking like a solid homestand for the Angels (if all goes well tonight). Trumbo finally hit a Trum-bomb last night, and Bourjos bat looks like its finally coming alive. Like Garrett said last night, power hitters tend to get streaky with the homerun ball, so we could be in store for a cluster of homeruns within the next week or two. Not to forget the stellar pitching of the Angels in this series. Chatwood looked strong in his first start, despite taking the loss, but I blame that on the Angels offense. They let Talbot get into a groove and settle in very early in the game. Haren looked amazing last night, coming just ONE batter away from making Halo History. That's fine though, I can wait for him to make Halo History by helping bring another World Series back home. Last but not least, the bullpen looked absolutely untouchable on Monday. I don't wanna jump to conclusions too fast, let's just say that if the bullpen could keep it up, say….another 151 games or so, a playof bid won't look so unrealistic. Also, I should probably mention how great the defense has looked the past couple of series, especially with Hunter and Bourjos last night. World Series bound anyone?
Monkey See Monkey Do: Do expect so see yet another pitching battle. I feel as if this is the baseball gods punishing me for stating the laughability of the Indians pitching staff, and now I have to sit and watch the Indians pitching staff dissect each batter at the plate. Santana has proved to successful against the Indians, holding them to 3 runs or less in each of his starts against them last year. Carrasco is a very young starter, so a part of me is hoping that the Angels can capitalize on his inexperience. On the plus side, we saw two homers from each of the Angels starting rookies (i.e Trumbo and Bourjos), that was a 2 run improvement by the Angels over shutout against Talbot.
Monkey See Monkey Don't: Don't expect to see a rejuvenated Vernon Wells today. I'm sure his "mental" day off is going to be a huge help for him on the field, but it's not going to fix him at the flip of a switch. I know i said Wells would most likely be heating up near the end of the series, I just didn't realize he would do so horribly on Monday night against Talbot. At best we're going to see Wells drop down some promising groundwork on his offensive and defensive game. If i had to take a wild guess at it, I'd say Wells is going to go 1-4 tonight with an XBH, possibly his first home run of the season. I'd put that in the predictions section, but that just isn't bananas enough for my tastes.
The Monkeys Bananas Prediction of the Day: The Angels starting staff seem to be hellbent on showing each others starts up, and if Santana has any intention of showing up Danny Boy…lets just say he has a big load on his back. Yes, I am implying Santana is going to have to throw a perfecto/no-hitter if he wants to show up Haren. No, I am not predicting him to throw either a perfecto or a no-hitter, that's just silly. Santana will come close to Haren's start last night, going all the way while giving up less than 2 hits and no runs. Let's just hope this prediction isn't shattered in the first inning like Monday.