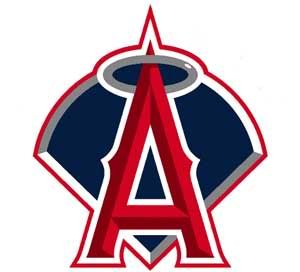 @
Los Angeles Angels of Anaheim (7-5) @ Chicago White Sox (7-5)
Pitching Probables: LAA – Jered Weaver (3-0, 0.87 ERA) CHI — Phillip Humber (1-0, 3.38 ERA)

Game Info: 5:10 PM PT; TV – Fox Sports West; Radio – KLAA 830 AM
The Halos head back out on the road to face the Chicago White Sox, and hopefully do it without going into extra innings for a change.
Road trips are often ways for teams to bond and start to show unity. Unlike homestands, where everyone saunters the ballpark from different socal locations, the road is all team, all the time. Given the make-up of the Angels right now, with a lot of younger kids mixed in with fun loving vets like Torii Hunter and Bobby Abreu, a little time as a team might just be the spark they need to get moving and chase down the suddenly human Texas Rangers. First stop is the Windy City to face the hard-hitting Pale Hose.
Monkey See, Monkey Do Jered Weaver and his 3-0 record and ridiculous 0.87 ERA get the slab first. Weaver will have to spend a lot of time mixing his pitches to deal with the likes of Konerko, Dunn, Rios and Quentin in the middle of the White Sox line-up. You would think that "The Weave" would struggle vs. a home run line-up like this, but he has had relative success and I would continue to expect great things tonight. That is unless the wind is blowing out at which point we may be looking at balls that are being tracked by air traffic control.
Monkey See, Monkey Don't I know that many people are calling for us to lay off Vernon Wells. I am not one of these people. He is making north of $80 million for the next four years and to date has five more big league hits in Halo red then I do. Is it too much to ask for our starting outfielder and power bat in the five hole to go 2-4 tonight? I think not. If Wells takes the collar again, and I have a hunch he might, we may be getting a steady diet of Reggie Willits' Elvis lip. It's almost too much to bear to think about.
Monkey's Bananas Prediction of the Day Mark Trumbo goes nuts with a 3-5 night including a homer, Weaver shuts it down for 7 strong and the bullpen continues to get people out but makes it interesting. Angels prevail in a game with a few twists at the end beating the White Sox 6-4.
Finally a bit about me. I have been an Angel apologist for a good portion of my adult life. I suffered through 1982, 1986 and the great collapse against the Mariners that shall not be named. I was in the stands for their clinching of the AL Pennant in 2002 and spend most summer nights screaming at the television like I know more than the manager. I subscribe to George Will's theory that there are two seasons, baseball and the long, black void. I get excited about pitchers and catchers reporting like its Christmas. I am still dumbfounded that Erick Aybar can't get a squeeze bunt down to save his life. I think the name Dino Ebel is funny. I am training my three boys to scowl at the sight of Rangers, A's, Yankees and Red Sox uniforms and to bleed Angel red. Finally, I believe that baseball is the great American game and can never be watched enough. If you're bored you can follow me on twitter here. Thanks for reading and let's play ball!