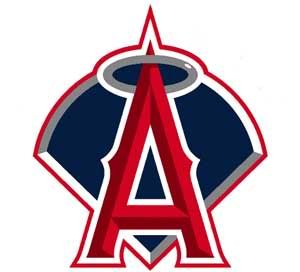 @
Los Angeles Angels of Anaheim (8-5) @ Chicago White Sox (7-6)

Pitching Probables:  LAA – Tyler Chatwood (0-1, 7.20 ERA)  CHI — Gavin Floyd (1-0, 2.40 ERA)

Game Info: 1:10 PM PT; TV – Fox Channel 11; Radio – KLAA 830 AM
Chatwood gets a second chance to make a first impression and hopefully keep the Angels' win streak alive and well.
Based on my limited sample size of Tyler Chatwood, I can see he clearly has the potential to be a nice middle of the rotation starter down the road. But right now, how much different is he than Trevor Bell? Bell was able to at least make it through five innings in most starts he got last year and has a little more seasoning than Chatwood. This is the age old argument about when to expose young pitchers to live fire. Bell had a hard time last year with his command and that was what ultametely did him in. Chatwood seems to have good command but everything he threw in his last start was straight enough to hang laundry on. Good old Mike Butcher needs to show the kid how to get his fastball to move at least a little bit or it will be batting practice for the White Sox. I just think that maybe giving Trevor Bell the ball might have been worth a first option. Then, if that didn't work out, give Chatwood his cup of coffee. But I will probably be wrong and he will go out and throw a gem today.
Monkey See, Monkey Do I'm assuming Jeff Mathis will be in the line-up catching Chatwood. I suggest that Jeff take some time to slow Tyler down a bit. I know it was nerves last outing, but it seems like Chatwood was flying out there and at one point, I thought he might need a paper bag to stop from hyperventilating. Mathis will earn his keep today if he mixes up the pitches. slows the game down a bit, and gives the youngster a game plan he can execute. Mathis has always been credited with skills to handle a major league staff and he needs to put them on display so Chatwood can survive.
Monkey See, Monkey Don't Okay boys, let's try to not leave a freaking village on the basepaths today. Anyone feel like getting a hit or two with runners on? Bobby? Torii? Vernon? (Wait, on second thought, Vernon, just concentrate on putting that really big stick in your hands on the little white ball as it comes near you – who knows? Maybe it will not get caught and you can run the bases…doesn't that sound fun?) The Angels used to make their living by getting two out base hits, now they can't buy one. This will eventually come back to bite them when it matters most. Today would be a bad day to leave opportunities to score out there.
Monkey's Bananas Prediction of the Day The Angels will struggle to get runs on the board today because Gavin Floyd works quick and has good stuff. Chatwood will battle but ultimately give up a few runs in the middle innings. The White Sox bullpen, which is actually worse than the Angels, if you can believe that, will give up some chances, but the dreaded two out base hit disease will appear and frustrate the Angels. Feels like a 5-3 Angel loss to me. But fear not, because then we get Dan Haren and all will be right again.