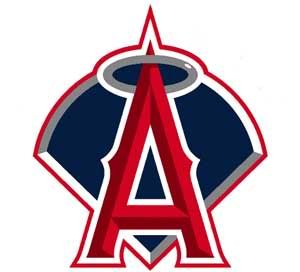 @
Los Angeles Angels of Anaheim (10-6) @ Texas Rangers (11-5)
Pitching Probables: LAA – Matt Palmer (0-0, 7.71 ERA) TEX – Colby Lewis (1-1, 5.25 ERA)
Game Info: 5:05 AM PT; TV – Fox Sports West; Radio – KLAA 830 AM
The Angels cross their fingers and send out Matt Palmer to try and get the Angels back to their winning ways, but find themselves in a no-win situation no matter what happens tonight.
I hate to break it to you, Angel fans, but whether the Angels win or lose this game and the next, it isn't going to count for as much as we all want it to. Thanks to Josh Hamilton's bone-headed headfirst slide into home plate a week ago, the Rangers can trump the Halos no matter what. If the Angels win this series, Texas simply plays the "of course you did, we were missing our best player" card. If the Rangers win the series, then they get to scoff at the Angels for not being able to get over on them even though they were missing Hamilton.
Monkey See, Monkey Do – Do hope that the Angel offense can get going tonight because they are going to need to start lighting up the scoreboard if they are going to survive another Matt Palmer start. This Texas lineup is far too potent to be held down by Palmer's shaky repertoire.
Monkey See, Monkey Don't – Don't worry too much whatever happens tonight. Much like this is a no-win situation for the Angels, the same can be said for the Angels. They've been without Kendrys Morales for so long that it is easy to forget that the Halos are playing without their top hitter too. For now, this series is really just for early season bragging rights, but when both the big dogs are in the lineup a few months from now, the stakes are going to be raised substantially.
The Monkey's Bananas Prediction of the Game: I hate to say it, but this series has all the makings of a setback for the Angels. They've been surviving for too long on their dominant pitching putting the weak offense on its back. Tonight, that dominance just isn't going to happen and the lineup is going to once again be exposed for what it is, a below average offense. My prediction: Texas 9, Angels 0.