@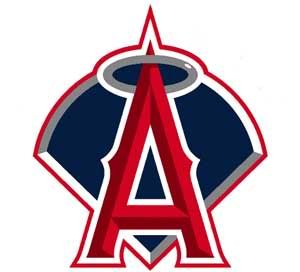 Boston Red Sox (9-11) @ Los Angeles Angels of Anaheim (12-9)
Pitching Probables: BOS – John Lackey (1-2, 9.82 ERA) LAA – Matt Palmer (1-0, 4.22 ERA)
Game Info: 12:35 AM PT; TV – Fox Sports West; Radio – KLAA 830 AM
Easter is a time to celebrate a miracle (or at least I think it is, I didn't ever go to Sunday School) and a miracle is exactly what the Angels need to do something to salvage this series. Losing the first three games to the hated BoSox is bad enough, but getting swept in four games at home will absolutely obliterate all the positive vibes the team had after winning a road series in Texas.
When I talk about a miracle, I don't necessarily mean just beating the Red Sox, but rather doing something to shake this team out of a general funk. The already weak bats have gone completely silent and the excellent defense they played to start the season has just totally abandoned them. Trying to overcome those two struggles and the mental block they have against Boston will be no small task, especially with Matt Palmer on the bump during a day game where the ball will be carrying well. This could get very bad in a hurry.
Monkey See, Monkey Do – Do be glad that John Lackey is pitching. Not only does he give the Angel fans someone else to boo, but he has been pretty bad this season, so the Angels might catch a break and take advantage of a struggling pitcher which will certainly help in their bid for that Easter miracle.
Monkey See, Monkey Don't – Don't be surprised if this is Palmer's last start for awhile. Joel Pineiro has a rehab start on Monday and with the Angels having a day off on Thursday, that would put Pineiro right on track to be activated this Saturday, which just so happens to be Palmer's next scheduled turn in rotation. That being said, if Palmer looks good tonight and Chatwood struggles in his next start, the Angels might just keep Palmer and hold Pineiro off until Chatwood's next appearance.
The Monkey's Bananas Prediction of the Game: I honestly have no idea what to predict in this game with both starting pitchers being such question marks, so my prediction is that I will be in a diabetic coma brought on my over-consumption of Cadbury eggs by 2 pm.