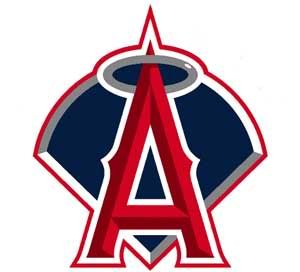 @

         
Los Angeles Angels of Anaheim (21-17) @ Texas Rangers (19-18)
Pitching Probables:   LAA – Jered Weaver (6-2, 1.87 ERA)  TEX — Alexi Ogando (3-0, 2.17)
Game Info: 5:05 PM PT; TV – Fox Sports West; Radio – KLAA 830 AM
Conventional wisdom says that you don't really know anything about the baseball season until Memorial Day or the Fourth of July. Therefore, not too much should be read into an early season tilt within the division. But I think that these next three games are criitical for the Angels for a number of reasons. Texas is not healthy with the absence of Josh Hamilton severly hurting their offensive prowess. The rotation is set with Weaver, Haren and Santana getting the calls for the Halos (though the Rangers get to counter with their three best as well). And it won't feel like they are playing on the face of the sun like it will later in the year.
The biggest reason this series is so big in my mnd, is the collective pysche of the team will be defined by this trip. A series win gives them some breathing room against the Rangers and a lead in the season series. Additionally, we will get to see how the team responds to the news that Kendrys Morales will not be coming through that door anytime this year to save their offense. The Angels have been a good road team this year and this will be a real test for the Kiddie Corps to deliver and show that they can compete for a division titile.
Monkey See, Money Do For all the talk about Weaver being an "Ace", its games like this that give that term merit. Weaver needs to come up big to set the series tone and return his own self to his lofty early season status. The WEAVE has traditionally done well against the Rangers and I would expect a good early pitcher's duel with Ogando, who has also been lights out against the Angels.
Monkey See, Monkey Don't expect Mike Scioscia to change his ways, even when we want him to. At this point we can all agrre that the two players we would least like to see at any point in this series are Fraduney and Jeffy Mathis. But good old Mike will stick to his guns (and probably die by them) by trotting both of them out at some point. After the collective shelling the bullpen took on Wednesday, I can't imagine a scenario that doesn't have Weaver trying to get a complete game. Unlesss Mike wants to see what his young relievers are really made of. 
The Monkey's Bananas Prediction of the Game I will continue to ride the Weaver train as long as there are seats available. This has all the feel of a 2-1 or 3-2 kind of game. Offensively, I see Torii Hunter having a big game. This is what you pay your fanchise guys for, so he had better deliver.