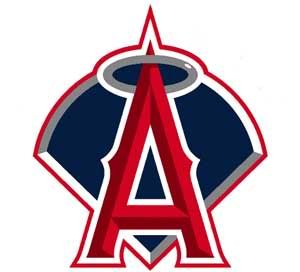 @
Los Angeles Angels Anaheim (22-18) @ Texas Rangers (20-19)
Pitching Probables: LAA – Ervin Santana (1-4, 4.81 ERA) TEX – C.J. Wilson (4-2, 3.36 ERA)
Game Info: 12:05 PM PT; TV – Fox Sports West; Radio – KLAA 830 AM
There's nothing like a little rubber match on the road against the division rival is there?
Early in the season though it might be, the Angels have a real chance to send a message today if they can win this series. Doing so would give the Halos two series victories in as many tries against Texas and both series wins would have taken place in Arlington. There is still a whole lot of season left to play after this, but these two squads don't face each other again until after the All-Star break, so the Rangers would have a lot of time to think about whether or not the Angels have their number once again.
Monkey See, Monkey Do – Do hope Ervin Santana can get his act together. Ervin has been not so magical of late and is becoming a question mark in the rotation once again, although I am not entirely sure it is his fault. He hasn't been particularly hittable and his walk rate is right on par with his career rate, but his strikeouts have actually seen a big uptick so far, yet here he sits with a 4.81 ERA and a 1-4 record. His FIP and xFIP in 2011, 3.63 and 3.53, respectively, certainly agree with the idea that Santana has probably just been a bit unlucky this year, but at a point too much bad luck can mess with a pitcher's head and actually cause his performance to degrade for real. A strong outing today would definitely go a long way towards making everyone, including Ervin himself, feeling good about Santana again.
Monkey See, Monkey Don't – Don't subject us to more Jeff Mathis just because a lefty is on the mound, please. I've said it before, I'll say it again, Hank Conger can't possibly be any worse from the right-hand side of the plate against a southpaw than Mathis already is (his OPS vs. lefties is currently under .600, not to mention that Jeff Mathis is 1 for 12 in his career against Wilson). This team needs as much offense as it can possibly get right now and playing the worst hitter in all of baseball seems like a bad idea in the case, no? Gimme more Conger and do it now. Hell, gimme a little Bobby Wilson if you have to.
The Monkey's Bananas Prediction of the Game: One of two things is going to happen tonight: either Rich Thompson is going to get the call to pitch the eighth inning in place of Rodney, or Scioscia is going to give Rodney one more shot at being the setup man, but only if he promises to wear his hat straight.