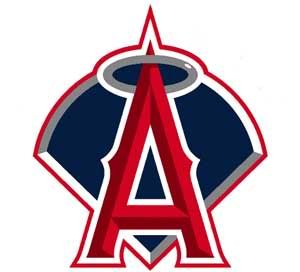 @
Los Angeles Angels Anaheim (22-20) @ Oakland Athletics (21-20)
Pitching Probables: LAA – Tyler Chatwood (2-1, 3.67 ERA) OAK – Gio Gonzalez (4-2, 2.68 ERA)
Game Info: 7:05 PM PT; TV – Fox Sports West; Radio – KLAA 830 AM
Rain, rain go away. Let the Angels get this game in without delay.
Seriously, how is an AL West team subjected to so much lousy weather on such a regular basis? Looking at the weather report, it seem pretty unlikely that this game is even going to happen tonight. If it does, this will no doubt mean another night of a soggy field and sloppy play. Excuse me if I fail to sound excited.
Monkey See, Monkey Do – Do keep an eye on Tyler Chatwood to see what kind of adjustments he makes tonight. This will be the second time he faced the A's and he wasn't very sharp in his first outing. If he wants to give the Halos a shot at winning, he is going to have to show them something new. His first start featured four walks, five hits (including a homer) and just one strikeout. Sure, he got the win, but the A's know what he can and cannot do now, so they'll no doubt try and wait him out and make him throw some strikes instead of helping him out by pounding grounder after grounder.
Monkey See, Monkey Don't – Don't risk letting Izturis get hurt. I hate to act so skittish, but these wet, slick conditions are exactly what is going to get Maicer hurt. At a minimum, have Izturis DH (not a bad idea since Abreu could sit out against the tough lefty Gonzalez), put Howie back at second and give Willits another start. Reggie doesn't have much of a bat, but he'd be a nice defensive upgrade in that spacious Oakland outfield.
The Monkey's Bananas Prediction of the Game: Because I went out of my way to call Izturis and Callaspo (aka Maicerto Callazturis) the co-MVP of the team thus far, those two will go out of their way to make me look stupid by going 0-for-8 with six runners stranded combined.