@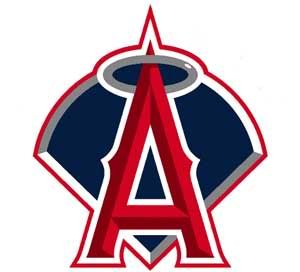 Atlanta Braves (25-22) @ Los Angeles Angels Anaheim (23-23)
Pitching Probables: ATL — Tommy Hanson (5-3, 2.35 ERA) LAA — Joel Pineiro (2-0, 1.98 ERA)
Game Info: 7:05 PT; TV – Fox Sports West; Radio – KLAA 830 AM
---
The Angels will try to put together a winning streak behind Pineiro, who has been sensational sense joing the rotation from the DL early in this year. I would hope that the Halos saved some of their run scoring mojo from last night and can try to apply it to another hot pitcher in young Tommy Hanson. I'm not going to to even try to tell you about Hanson since I barely follow the National League, but his Wikipedia page says he's good, so it must be true.
There is something of a role reversal going on tonight. The Braves are now the team with the losing streak and turn to their wunderkinds to try to halt their slide, much like last night's Angels team. But have no fear fans, Joel The Super Sinker is here to save us from the Southern Menace. Pineiro has been efficient and almost unhittable in his starts and that might give us a low scoring affair. I am confident that last night's game was no an abberation what we are witnessing is the beginning of sustained bought of winning.
Monkey See, Monkey Do Expect Pineiro to continue to be the groundball machine he has been since coming to Anaheim. The Braves offense has been anemic for the entirety of the road trip they are on and Pineiro will take advantage of that to do what he does best, throw a ton of sinker balls. Pineiro is chasing his 100th career victory and I think he will make short work of that mark. That is unless he has to rely on the bullpen, then all bets are off.
Monkey See, Monkey Don't I don't think Mike Scioscia will tinker with the line-up from last night. They offense was so effective last night it would only seem prudent to ride that horse till it falls apart. Trumbo seems to be heating up, Callaspo has been on fire for some time now, and depsite his hitless night last night, Conger derserves more AB's than Jeffy or Bobby. I hope Mike is smart enough to keep Howie out one more night even if he was hot before he tweaked his hammy. Amarista's defenisve ability and decent bat are a nice enough insurance policy to give Howie one more night of rest.
The Monkey's Bananas Prediction of the Day Two hot pitchers playing in a pitcher's ballpark smells like a quick game to me. It is also starting to warm up in Anaheim which means the ball starts to travel a bit farther, even at night. I predict Joel gets his 100th behind another big night from Trumbo and a return to form for Conger. Angels win 4-1.