@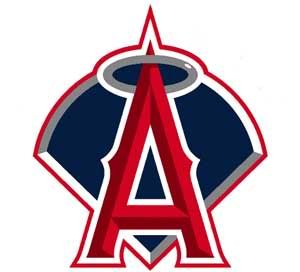 Atlanta Braves (26-22) @ Los Angeles Angels Anaheim (23-24)
Pitching Probables: ATL – Derek Lowe (3-3, 3.43 ERA) LAA – Tyler Chatwood (2-2, 4.50 ERA)
Game Info: 12:35 PM PT; TV – Fox Sports West; Radio – KLAA 830 AM
What is it about this series and sinkerball pitchers?
It was Tim Hudson in Game 1, Joel Pineiro in Game 2 and now Derek Lowe and (sorta) Tyler Chatwood today. I sure hope everyone watching today likes groundballs.
Me, I'm hoping that Derek Lowe's sinker works about as well as Tim Hudson's did on Friday. I have not stats to back this up, but I have always felt like the Angels get killed by sinkerball pitchers since the Halo offensive aggressiveness plays right into their hands. But that wasn't the case Friday and I really hope it isn't the case today because the Angels desperately need to keep building offensive momentum.
Monkey See, Monkey Do – Do hope that Chatwood can overcome his struggles from his last start where he got knocked around by the A's. Normally Tyler's struggles are due to too many walks, but Oakland lit him up because he was too hittable, leaving a lot of balls up in the zone. If he does that again today during a that midday air at Angel Stadium when the ball carries so well, he could find himself taking another early shower.
Monkey See, Monkey Don't – Don't worry about Howie Kendrick. He was supposed to be ready to play again today, but it appears he is going to sit this one out after all. I'm pretty sure this is just the team being overly cautious since they don't want to lose one of their better offensive performers because they rushed him back, especially since he is still learning left field and would be at a greater risk of re-injury as a result.
The Monkey's Bananas Prediction of the Game: This will be the last Angel game… EVER! Yes, that's right, the Rapture is coming! I know it was supposed to happen last night, but I just checked that lunatic's preacher's math and I think he forgot to carry a one, so the end of the world is coming tonight. Gosh, I really hope this game doesn't go into extra innings, it would suck if it had to be postponed due to Armageddon.