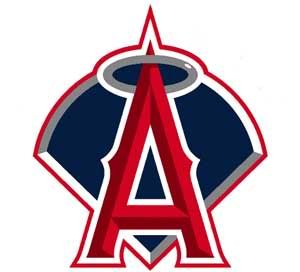 @
Los Angeles Angels of Anaheim (16-13) @ Boston Red Sox (13-15)
Pitching Probables: LAA – Dan Haren (4-1, 1.23 ERA) BOS – Jon Lester (3-1, 2.52 ERA)
Game Info: 4:10 AM PT; TV – Fox Sports West; Radio – KLAA 830 AM
I hate that it is the first week of May and I am already all up in my head about the Boston Red Sox. The sad part is that I know I am not alone. Seeing as how the Angels have lost their first five games against the hated BoSox and 14 of their last 15 dating back to last season, this game is approaching "must-win" territory if only for the sanity of the roster and the fan base. Now would be a really good time for the team's second ace to step up and do what the primary ace couldn't do.
If ever there was a time to rely on the Angels' starting pitching strength, it is now. In an ideal world, having two ace caliber pitchers should mean that no team should really be able to beat them both on consecutive nights, or so says the general guideline of good pitching usually beating good hitting. With Weaver already failing (not really his fault, but still), the Halos need Dan Haren to step up and show that he can be just as good and just as dominant as the other half of the Angels' dynamic duo.
Monkey See, Monkey Do – Do wonder what the lineup will look like today. The Angels have had some recent success with the Izturis-Abreu-Kendrick top of the order, but Scioscia has also shown that he likes to use Bourjos at leadoff against southpaws, but that was mostly when Izturis was on the shelf. It would be smart to see Sosh continue playing the platoon advantage, but it would also behoove him to not mess with the developing chemistry that his recent batting order is developing, even if the top of the order is a bit susceptible to left-handed pitching.
Monkey See, Monkey Don't – Don't be surprised to see the Angels try and run rampant on Saltalamacchia tonight. Salty is pretty much Lester's personal catcher so he should be behind the plate even though he has had a tough time throwing out base stealers of late. He has only caught one of the last seven attempts against him, and three of those steals came two weeks ago when the Angels faced the Red Sox with a Lester-Saltalamacchia battery.
The Monkey's Bananas Prediction of the Game: I am going to go ahead and issue a premature apology here, so, sorry. My prediction is that the Angels are going to lose this one by way of a Fernando Rodney meltdown. The Angels keep finding new ways to lose to the Red Sox and I just have a feeling that it is Rodney's turn to cost the Angels a game.