@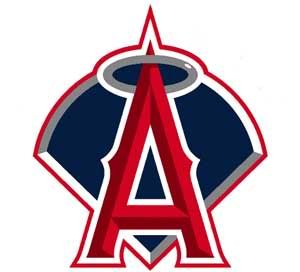 Cleveland Indians (21-10) @ Los Angeles Angels of Anaheim (19-14)
Pitching Probables: CLE — Alex White (0-0, 3.00 ERA) LAA — Jared Weaver (6-1, 1.69 ERA)

Game Info: 6:05PM PT; TV – Fox Sports West; Radio – KLAA 830 AM
The Angels are in first place!! I'm sorry but given the way the season has gone that is nothing short of a miracle. They can't hit, the bullpen has been a work in progress and their fifth starter is barely legal to drink, but they are still two games ahead of the A's and the Rangers. How have they done it? Because of the greatness of Jared Weaver. There was a time not long ago when people wondered what the Angels were going to do without a legitimate #1 starter to anchor the staff. Well those days are long gone my friends. Weaver has been one of the game's elite and is currently the Cy Young frontrunner. The only thing that has slowed him down this year was a case of the stomach flu that caused him to lose 8 pounds. Even then he battled the Red Sox in his last start. So all hail the Weave, may we sign him to a long term contract extension before Lucifer Boras talks to the Yankees.
After last nights extra inning affair (like the Angels would go more than two days without one) , the Halos are locking horns again with the mighty Indians. Here's what I know about Alex White…he has no official picture on mlb.com. That means he has probably been in the majors for like 15 minutes. These kind of games can either be offensive explosions or complete shutdowns. When you don't have much knowledge of a pitcher you kind of go into the box swinging and hoping to make contact. But have faith, because THE WEAVE is on the bump and that means the offense shouldn't have to do too much to get another victory.
Monkey See, Monkey Do I expect the offense to come out firing tonight. I sense that this could be one of those track meet kind of games where Aybar, Bourjos, Itzuris and the rest of the rabbits are running so much from first to third that they may have to add soil to the ground. I also expect a big fly from either Trumbo or Conger (who had better play so help me!!) and maybe even a Torii Hunter multi hit performance. This game should be one of those where Weaver can cruise to a victory without having to stress too much.
Monkey See, Monkey Don't Expect the Indians to have a prayer in this game. Seriously, have you seen what Weaver has done against this team lately? He is 3-0 with a sub 1.00 era in his last three starts. I'm at the point now where I feel that they shouldn't even play this one. Just lock it into the win column and save everyone the trouble of having the game be played at all. I am that confident in Jared's ability that I submit that the Indians should just forfeit.
The Monkey's Bananas Prediction of the Day After all that I have just written do you honestly think I would predict anything other than an Angels win. This one will be over quick with the Angels cruising to a 9-2 victory behind another 7 strong from THE WEAVE. The Angels will drop a 5 spot on poor Alex White (still not a clue who he is) in the second and it will all be laughing and awkward paused between Vic and Gubie for the rest of the game. Enjoy this one Halo fans, we all need a bit of a laugher once in awhile.