@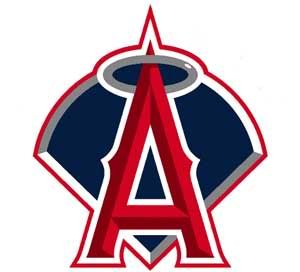 Chicago White Sox (13-22) @ Los Angeles Angels of Anaheim (20-15)

Pitching Probables: CHI – Edwin Jackson (2-4, 4.98 ERA) LAA – Ervin Santana (1-3, 4.43 ERA)

Game Info: 7:05 PM PT; TV – KCOP; Radio – KLAA 830 AM
So Mr. Hawk Harrelson, you think the ChiSox are going to catch a break with the Angels rotation huh? You think they'll finally pick it up against the Angels? Do you not remember this same rotation sweeping the White Sox on their own home field? Not happening buddy, especially not in Anaheim.

I desperately want the Angels to embarrass the ChiSox this series, especially with all this ignorance being blasted towards the Angels. We all are aware of East Coast bias, now it's time to take that bias and shove in the East Coasts face. It's not like sweeping will change their views anyway, they'll continue to greatly underestimate this team until we can prove that we can take it all the way. What better man to send against the East Coast then Ervin Santana. After all, he was on the verge of no hitting the Red Sox, thwarted only by God and Mother Nature.
Monkey See Monkey Do: Do look forward to seeing the Angels offense go all out against this team. Jackson's never really had a stable arm, often fluctuating between pitching gems and getting booed off the field by the home team. Then again Santana does have his occasional terrible outing every now and then, so it is fully possible that today is going to be one of his bad days. Either way, one of these offenses will roll all over the opposing starter, maybe even both of them! I just want to see the Angels offense have the explosive outing we've been so accustomed to seeing them pull on the road. The home crowd deserves a nice show today.
Monkey See Monkey Don't: Don't look forward to seeing Torii and Wells click today. It's been one or the other so far all season, Wells smacks a homer and Torii pulls a hat trick. Hunter gets the game winning hit while Wells swings at sliders that start off in the left handed batters box and doesn't get a chance to break before it hits the dirt. As much as I would love to see Wells and Hunter teeing off in the same game, it won't happen today. It probably won't happen until the Angels hit the road, can someone explain to me why the Angels are so good on the road this year. The offensive splits from home and the road are mind-boggling to say the least, maybe this team is trying to hard to impress the home town fans? Or better yet, maybe the road splits are just a fluke and once this team comes back down to earth their road numbers will start to look a lot like their home numbers, maybe their home numbers will start looking like their road numbers.
The Monkey's Bananas Prediction of the Game: After stumbling upon a little website called monkeywithahalo.com, Torii Hunter and Vernon Wells vow to do right in the eyes of the Monkey. After an inspirationally rockin 80's montage featuring Wells and Hunter, both players go 3-4 with 2 XBH (one being a HR). After Wells hits a walk-off double in the 9th to score Hunter, they will both walk off into the sunset filled with a sense of accomplishment and some new found pride. Then they'll come back tomorrow and pull the hat-trick.