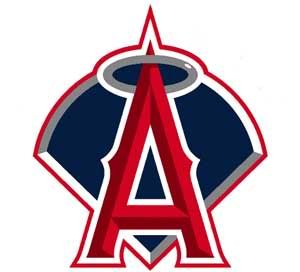 @

Los Angeles Angels of Anaheim (35-38) @ Florida Marlins (32-40)
Pitching Probables: LAA – Jered Weaver (8-4, 2.06 ERA)  FLA — Anibal Sanchez (6-1, 3.02 ERA)
Game Info: 4:10 PM PT; TV – Fox Sports West; Radio – KLAA 830 AM
I don't know what get's me more excited about today's game, the fact that the Marlins are extremely vulnerable or that they're throwing up a quality pitcher on the mound. After a rather uninteresting series against the Mets we're finally in line for what should be at least a semi-exciting pitchers duel between two of the better pitchers in baseball as of late. As a matter of fact, Sanchez has not thrown a losing game since April 10th. Sounds like our team is in for a rough one tonight, huh?
 The fact that Anibal Sanchez is not a small time pitcher bodes very well for the Angels. The bane of this team has been struggling "no-name" starters who have a hard time throwing up quality starts on a consistent basis. The Angels were just taken for 7 shutout innings by Mike Pelfrey, and I doubt you would know who he was if he didn't handle the Angels a few nights ago. The table is set for the Angels to charge their batteries with a series sweep and rush headlong into 1st place before the All-Star break.
Monkey See Monkey Do: Jered Weaver has been steaming through his past few starts this month while extreme efficiency, the last game he pitched ended in a CG shutout for him after all. He definitely isn't the same pitcher that we had to watch struggle to get back to form last month. If anyone is going to end Sanchez's streak, it's going to be Jered Weaver and his band of Angels. Speaking of players who are getting it together, I am officially getting excited about Vernon Wells. I am completely convinced that he has gotten it together and will finally give us the performance that we've been waiting to see for the past two and a half months. He still isn't the $80 million dollar man we traded for, and I still don't care much for the trade, but ask me how I feel about it after the All-Star break and I'm positive you'll be getting a different answer.
Monkey See Monkey Don't: Don't be waiting for the bullpen to throw this one away, or any other game in the near future for that matter. With Kohn being recalled this bullpen can finally look forward to some right handed stability. I'm a little dumbfounded that it took the Angels this long to bring him back up, but I'm glad he's back since he's been the only reliever that deserved a call up. The pieces of this bullpen are all finally starting to come together, especially with Takahashi's latest resurgence. He's only given up 1 run in his past 9 IP, as opposed to his 7 ER in 8 IP in May. His last appearance ended in 2 shutout innings with only 1 hit allowed and 3 K's. He's finally displaying the dominant command of his pitches that he had with the Met's last year, his affection with walk's are a thing of the past. He hasn't walked a batter in those previously mentioned 9 IP.
The Monkey's Bananas Prediction of the Game: All of the Angels past few victories have come off of strong pitching or strong hitting, or maybe a tiny mixture of both. I've yet to see a close game won on the back of the defense. Tonight, Peter Bourjos is going to save the lead, and the game, in the late innings by robbing the Marlins of a grand slam.