@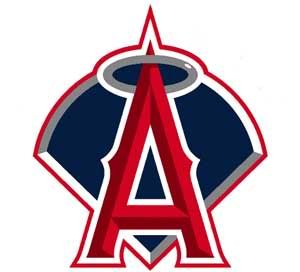 Washington Nationals   (40-38) @ Los Angeles Angels of Anaheim (39-40)
Pitching Probables: WAS – John Lannan (5-5, 3.40 ERA)  LAA – Ervin Santana (3-8, 4.22 ERA)
Game Info: 7:05 PM PT; TV – KCOP; Radio – KLAA 830 AM
The Angels are looking to start off their homestand on a strong note tonight, all on the back on Ervin Santana. His struggles on the mound are well documented, and the Angels struggles at the plate at home are just as bad. What it's going to take for the Angels to seal the deal on this one is a well pitched game out of Santana, it doesn't need to be 8 innings of no-run ball, just something that will keep the team in the game. I guess all I'm really asking for is for Santana not to suck today, can you do that for me chief? Can you?
Lannan has an ERA under 4, so the Angels won't have to worry about him shutting them out today, we all know only pitchers with ERA's well over 5 are capable of such a feat. This series against the Nationals is huge, only because it allows the Angels a chance at sweet sweet revenge. This may be more of a personal vendetta then anything, but this gives us the chance to see the Angels get back at the Nationals for destroying the free agent market this past offseason. $127 mil for Jayson Werth, really Nationals? The Angels would have had Carl Crawford if it wasn't for the Nat's craptastic shenanegains, I'm fairly certain a $100-115 mil contract would have scored Carl Crawford, but thanks to the Nationals the Angels were forced to watch the prices soar to a contract even the Yankees would have scoffed at. Now we're forced to deal with the media and fan backlash for the Vernon Wells trade for the next year or so, unless he starts playing like an 80 million dollar man (which I doubt he can). If the Nat's want to steal any playoff hope from the Angels, then we best do the same to them.
Monkey See Monkey Do: Expect the longball to be prevalent throughout the game, for the Nationals that is. Santana still struggles with the longball, while he is forced to go up against yet another hot starter. Why is it that Santana has to face a pitcher that is killing the opposition time and time again? I don't want to seem like I'm throwing a pity party for him, but that is just really bad luck for poor old Ervy. Even Weaver and Haren get to go up against a scrub here and there, yet Santana can't catch a break. While the Nationals pitching has been their stronger suit this season their offense has been rather pathetic, especially with their big contract player. As bad as Vernon Wells trade looks, it pales in comparison to the $127 million dollar man Jayson Werth. Maybe his .228/.334/.399 line is acceptable in the NL, but in the AL we expect a little more out of players that are bankrupting our franchise.
Monkey See Monkey Don't: Today is the day when Angels hitters learn how to take a scalding hot pitcher and throw him off his game. Tying together hits and keeping pressure on the opposing defense is going to reign supreme for this team, at least for tonight. None of the oh-so typical hopeless flailing at the plate or baserunning blunders this team has faced will rear their ugly faces today. This team has made huge strides over the past few days on improving their struggles with RISP that has crippled this team since day one, it's just a matter of whether or not this "improvement" is a fluke or the real deal. The only way we will be able to know for sure whether or not this is the real deal or just a cruel illusion is how the Angels perform this series. Then again the Angels have always been fond of beating up on the NL, so it'll probably take a trip back to the harsh confines of the AL for this team to prove if they have what it takes. 
The Monkey's Bananas Prediction of the Game: Nothing is more bananas then seeing Santana throw a complete game after his struggles his past few starts. However, predicting just a CG is a little boring, I want something a little spicier! No HR's allowed by Santana? That's good, but I need spicier! Only 1 XBH allowed? That's the perfect amount of hot! A CG shutout with no HR's allowed and only 1 XBH given up by Santana is spicy on a whole other level, even a Cajun would shudder at the thought.