@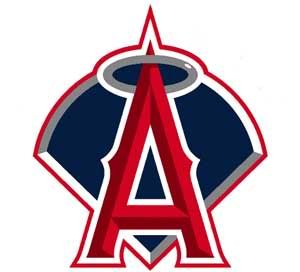 Washington Nationals (40-39) @ Los Angeles Angels of Anaheim (40-40)
Pitching Probables: WAS – Jason Marquis (7-2, 3.53 ERA) LAA – Joel Pineiro (3-3, 4.09 ERA)
Game Info: 7:05 PM PT; TV – Fox Sports West, MLB Network; Radio – KLAA 830 AM
Hi there, .500! How are you doing? It's been a long time. I have to say, you look pretty good. Funny, we haven't been together for weeks and I almost forgot what you looked like.
Anyway, it's been great catching up and all and I would totally love to sit and chat some more, but the thing is, I'm totally over you and hopefully, after tonight, we won't be seeing each other again. I'm sorry, .500, but it is time to leave you behind once and for all.
Monkey See, Monkey Do – Do ready yourself for some doubleplays. That pretty much is standard for every Angel game, but it goes double tonight with Jason Marquis on the mound. Not only is Marquis a groundball pitcher, but he is coming into this game hot. I'm going to go ahead and set the total Halo GIDPs for the game at 2.5. Place your bets!!!
Monkey See, Monkey Don't – Don't expect to see Walden tonight, even if there is a save opportunity. The excuse the press will be given for him not pitching will be that he has appeared in two games in a row, but we all know he has now blown his last three save chances. I think he'll be fine in the very near future, but he is having one of his sporadic struggles with his command, so I'm sure Mike Scioscia is going to try and limit Walden's exposure until he works that little kink out.
The Monkey's Bananas Prediction of the Game: I have absolutely no justification for this, but I have a strong feeling that the Angels will once again go to extra innings tonight. They've already played free baseball 15 times this season, but what they haven't done yet is play extras back-to-back and, well, I think they're due.