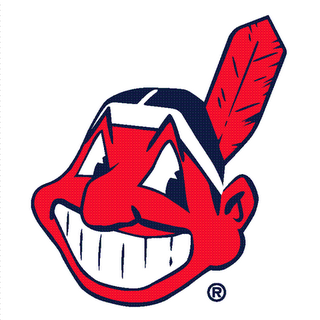 @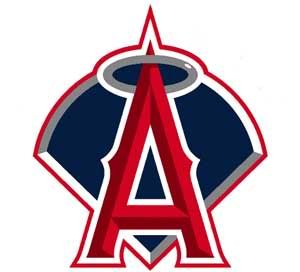 Los Angeles Angels of Anaheim (55-47) @ Cleveland Indians (51-48)
Pitching Probables: CLE – Fausto Carmona (5-10, 5.63 ERA)  LAA –  Dan Haren (10-6, 3.10 ERA)
Game Info: 4:05 PM PT; TV – Fox Sports West; Radio – KLAA 830 AM
This is Dan Haren's opporunity to put that tired, re-used line to rest. You know which line I'm talking about, the old "he can't pitch after the All Star break" which has been prevalent the past few seasons. It's been eating me up the past few weeks, not because it's true, but because Dan Haren is the only one giving life to those words. I thought his first start out was a fluke, but then he comes back and does even worse against the Rangers! The third time's the charm they say, let's hope Haren doesn't squander this opportunity.
 Before you get to the preview, be sure to head over to WahooBlues.com and check out an interview Garrett and I did regarding the series in Cleveland. The interview, conducted by head writer Lewis Pollis, can be found here.
Monkey See Monkey Do: If there is one thing an ice-cold pitcher never wants to face, it's a red hot pitcher on the other side of the field. Unfortunately for Haren, that's going to be the case today with Fausto Carmona taking the mound for the Indians. While his season has been quite rocky his past few starts have been immaculate, very Fausto Carmona like. I feel as if we're in for another rocky start from Haren, though I seriously doubt it'll be as bad as his outing against Texas. What it is going to take to seal the deal is powerhouse effort by this offense. This offense have proved they can back a quality start by their aces, but they haven't proved they can consistently back up their pitchers when they are struggling. The name of the game has always been "get ahead quick and hope for the best", whether it is intentional or not is beyond the point, that's just how this offense plays. The Angels hold a HUGE losing record when going into the 5th inning of a game behind in runs, whether it be one run or 15. When behind in the 4th they are 14-24, which quickly drops to 7-26 in the 5th, then to 8-34 in the 6th. The team needs to jump on Carmona as quick as possible if they want to have a fair shot at winning the series opener.
Monkey See Monkey Don't: Don't expect the life that's been injected in this offense to die out so quickly, I have a feeling this time it's here to stay. I'm not expecting the Angels to continue to drop 8 spots every other game, but the lackluster offense we've been so used to is a thing of the past. This team has gotten a lot better with situational hitting the past few series, and while it still isn't anything great it isn't what it used to be. No more strikeout's galore with RISP, not since this team has learned to put the ball in play consistently and effectively. The only thing this team has yet to fix is their affinity for the double play ball at the worst times, while it isn't crippling like it used to be it is still a thorn in this teams side. If they can keep this offensive momentum going strong there will be no limitations on where this team can go. At this time next month if you couple "Angels" and "post-season baseball" in the same sentence you won't be met with a flurry of laughter and doubt. 
The Monkey's Bananas Prediction of the Game: Today is going to be Dan Haren's day, his day to take the Indians the distance without giving up an earned run. Another CG shutout against the Indians for Haren is manageable, seeing as how he's done it before. A replication of his 1-hit shutout against Cleveland is what's in store for you when you sit down to watch tonight's game. Make sure you get comfortable, cause you aren't going to want to miss a minute of it.