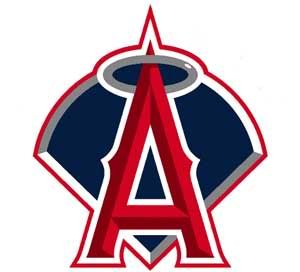 @

Los Angeles Angels of Anaheim (57-48) @ Detroit Tigers (55-49)
Pitching Probables: LAA – Joel Pineiro (5-5, 4.61 ERA) DET – Brad Penny (7-7, 4.51 ERA)
Game Info: 1:05 PM PT; TV – Fox Sports West; Radio – KLAA 830 AM
So far the Angels have won 3 series in a row, let's see if they can come up with a 4th series against the Detroit Tigers. The pitching has been stellar as of late, but the offense? Not so much. They've failed to put up any more than 2 runs in the past three games during the Cleveland series, a series which came after the Angels dropped 17 runs on the Orioles in three games. I'll give the Angels the benefit of the doubt and chalk that up to bad luck on the Angels part, but if they manage a similar effort against the Detroit Tigers then I'll start to worry. As if I haven't been worrying about this offense the entire season.

Monkey See Monkey Do: The Angels are going to have to do in this game what I preached they had to do their last time out against Brad Penny. Hit him hard, hit him early, and hit him fast. Late inning scoring is good for a team, but it isn't as comforting as charging out of the gate with an early lead. I've given up on the Angels knocking pitchers out early in games, I've even given up on them being able to consistently hit a pitcher over the course of one game. I just don't trust Pineiro's ability to pitch a clean game anymore, not with the season he's been having so far. He hasn't pitched a good game since July 4th…which was against the Tigers, coincidentally. Our starting pitchers have been extremely hot this past week or so, but unless Pineiro can put up an above-average effort I'll continue to be convinced that it is merely a fluke. This team has gone through one too many fluke streaks this entire season, a razzle dazzle performance by Pineiro would be all it takes to prove the fire is alive.
Monkey See Monkey Don't: I can't help but feel like today is the day Pineiro does something spectacular on the mound, this isn't going to be your average Joel Pineiro start. It definitely won't be anything as spectacular as Ervin's no-hitter, but it'll be a nice little something to get us excited for his next start. Maybe he'll throw a CG shutout, maybe he'll manage to last more then 7 innings this start, or maybe he'll find a way to get through this outing without giving up a run, earned or unearned. At the very least I would like to see him get through an outing without giving up 7 or more hits, something that Pineiro has been very fond of doing so far this season. I don't mind pitchers who give up a ton of hits as long as they are spread apart, yet Pineiro is stuck in a revolving door of trouble seemingly every start. He wasn't even able to get out of the first inning a few starts ago against Oakland, giving up 8 runs on 4 hits. It's not like it's going to take a mammoth effort on the mound to overcome Brad Penny, he's been doing just as mediocre as Pineiro as of late. All that I'm asking for is a solid little effort from our guy here. That can't be too much to ask for from Pineiro, can it?
The Monkey's Bananas Prediction of the Game: The offense finally comes to life with a huge offensive effort after sleepwalking through the Cleveland series. All that pent up power waiting to be unleashed will come out in grand force tonight, with multiple Angels combining to hit 4 home runs today, one of those Angels being Vernon Wells.