@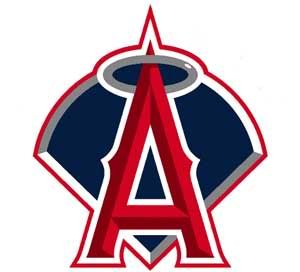 Detroit Tigers (45-40) @ Los Angeles Angels of Anaheim (44-41)
Pitching Probables: DET – Charlie Furbush  (1-1, 2.49 ERA)  LAA – Joel Pineiro (3-3, 4.14 ERA)
Game Info: 6:05 PM PT; TV – Fox Sports West; Radio – KLAA 830 AM
Holy Spicoli, this team's actually back in first place! Well, tied for first with those insufferable Rangers. A mere week away from the All-Star break this team has an actual chance to take the lead in the division and charge headfirst into the second half with a foot up on the Rangers in the standings. There's a pretty good chance this ends up turning into a two team race seeing as how Oakland is carving a comfortable little niche in the cellar of the division while Seattle is likely to flame out long before the season ends. 
 
While we're on the subject, I've been wondering how long it's going to take for the Angels to flame out themselves. Last time the Angels got this hot they fell face first in the standings and stayed ice cold for a few weeks before the slow and gradual climb back to the top. Let's get real here, the Angels have been fattening up on bad teams for the past couple of weeks, a sweep of the Nationals and a series win against the Dodgers to start off the homestand is great, but will this team be able to handle playing some real ball against a much less crappy team? The Tigers may not be World Series bound, but they aren't a team you can write off just yet. Being so close to first place the Tiger's aren't going to be pulling any punches tonight, which makes this series much more interesting then the past two seeing as how the Angels are in the exact same situation. Either team can be sitting atop their division by the end of this series, meaning we're in store for some good old fashion prison ball these next three days.
Monkey See Monkey Do: Oh god no…..the Tigers have figured out the Angels one true weakness! Going up against Pineiro is Charlie Furbush *snicker*, a scrubalicious scrub making his very first major league start! You know how this would stack up against any normal ballclub, maybe about 4-6 IP and somewhere north of 3 ER. He isn't making his first start against any normal ballclub however, this is the Angels we're talking about here. You can pencil this kid in for 7 innings of 1 to no run ball. How exactly is Joel Pineiro expected to match up to that kind of luck, err…I mean talent. It hurts me in places un-describable on this family website to expect a well experienced individual like Pineiro to bring his A+ game to the table if he wants to give this ballclub their 3rd win in a row and a possible seat atop the AL West. Furbush has his experience in the majors, just out of the bullpen. Maybe if we all go to the game and make snide remarks about his last name we'll be able to destroy his confidence and give this team a fighting chance to win this one. It's gonna be a long night for you Furbush, and it's probably going to be a lot like high school.
Monkey See Monkey Don't: Vernon Wells is sizzling, Erick Aybar has been smoldering hot, Bobby Abreu's kicking his old age in the ass, Howie Kendrick's an All-Star, and Trumbo is Trumbo. That's about it for this offense, those are our big hitters right there. Namewise, that's not really the best list of big hitters around, but talent wise they're just as good as they come. When are the other hitters going to follow in their footsteps and heat up for the greater good of Anaheim? Not to discount the other hitters on the team, we have some very solid producers in the lineup, such as Callaspo and Izturis among others I'm too lazy to type out. If they're going to kick it into high gear tonight is going to be the perfect night to do so. Then again they are on the Angels, and the bane of this team has always been young inexperienced scrubs toying around with the idea of becoming a full-time starter. This game has all the makings of an Angels loss written all over it, that's why the victory tonight is going to be oh-so satisfying.
The Monkey's Bananas Prediction of the Game: In honor of our nations celebration of our Independence the Angels hitters are going to make sure the fans get a nice show for the night. Tonight the Angels are going to produce AT LEAST 1 homerun every 3 innings, making the stadiums firework technicians break a sweat for their pay. 
Happy 4th of July everyone! Have a great (and safe) night with your friends and family, and GO ANGELS!