@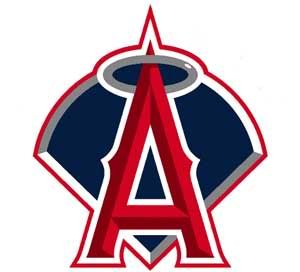 Detroit Tigers (45-42) @ Los Angeles Angels of Anaheim (46-41)
Pitching Probables: DET – Brad Penny (5-6, 4.43 ERA)  LAA – Tyler Chatwood (5-5, 3.83 ERA)
Game Info: 12:35 PM PT; TV – Fox Sports West; Radio – KLAA 830 AM
The Texas Rangers are persistent ones, stil holding on to first place in the midst of this 4 game win streak. It isn't to hard to do that when you're facing the Baltimore Orioles of all teams, while it speaks wonders for the Angels that they're able to keep it up against a real contender. A win today would give the Angels their 5th win in a row, their 2nd series sweep on this homestand in which the Angels are 7-1. Of all the starters the Angels put their trust in to bring home the sweep it comes down to Tyler Chatwood, and I couldn't feel more comfortable.
 
Chatwood did happen to get hammered during his last start against the Dodgers, which plays right into this trend of phenomenal start bad start that he's set for himself this season. Although, he did put together back to back great starts which could end up being a trend breaker. Or maybe it's a new trend setter of 2 good starts followed by 2 bad starts…which would mean he's in line to get hammered once again today! Chatwood has been a road warrior this season, putting up his best starts away from home. His home stats happen to be worse then his road stats, his home ERA is almost a whole point higher then it is on the road (H-4.22 R-3.32) while he tends to be a little more hittable at home, giving up 56 hits at home as opposed to his 42 on the road. I know the home hits stat is a little inflated due to his outing against the Dodgers (12 hits allowed), but at home he has walked 11 more men then he has on the road. His control at home is a little spottier than usual, it could be hometown jitters or some crazy excuse, but the problem is there. He's only started 2 more games at home than he has on the road, which doesn't justify 11 more men being walked at home as opposed to on the road.
Monkey See Monkey Do: Do expect to seem some more control issues from Chatwood tonight. His control will be spotty at best while he gives up base hits and walks like candy on Halloween. That doesn't mean that he's going to single-handedly take the Angels out of this game however. We all know Chatwoods M.O, he lets runners roam free on the basepaths yet he always find a way to keep damage to an absolute minimum (besides his July 1st start) while keeping his team in the game. He tends to get himself into a bit of hot water every start, yet he typically ends up getting that K when he needs it, or that double play ball at the perfect time. His a fighter, he battles through every start like a true champion. He may not have the arm of an elite top of the line ace, but he has the heart of one, which is more then enough for me.
Monkey See Monkey Don't: Tonight is not going to be a low scoring affair in tune with last night's game, seeing as how neither of these starters are elite aces like the pitchers we saw last night. Brad Penny is absolutely horrible on his road starts, he's given up 7 HR's in 39 IP to the tune of a 6.69 ERA. For those of you mathmatically challenged individuals (like me) that's a home run allowed in about every 5 IP, meaning us Angel fans are in line for some longball extravaganza tonight. This isn't a power team at all, meaning a single home run hit by this team qualifies as an extravaganza. If Brad Penny is going to play to his stats today and give up a home run, my money is on Vernon Wells hitting that blast. He's been absolutely en fuego the past month or so, I haven't this kind of home run streak by an Angel in a long while. He's hit at least one home run in the past 4 series the Angels have played, while this team has won 6 of the 7 games that he's hit a homer in. The laws or probability state that if Wells hits a home run the Angels are pretty much set to win that game, and I'm not one to ignore the laws of anything. That being said, I can say with 85.7% certainty that, if Wells goes long today, this series sweep will be etched in stone.
The Monkey's Bananas Prediction of the Game: The Angels top power hitters are going to get in on Brad Penny's weakness to the longball on the road. Vernon Wells is going to mash not one, but TWO out of the park today, with Trumbo following with a home run of his own in the same inning that Wells hits a bomb.