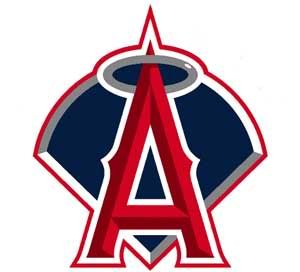 @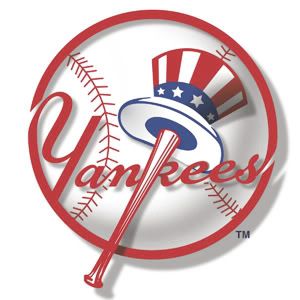 Los Angeles Angels of Anaheim (64-52) @ New York Yankees (69-45)
Pitching Probables: LAA – Garrett Richards (0-0, -.– ERA) NYY – Ivan Nova (10-4, 3.81 ERA)
Game Info: 4:05 PM PT; TV – Fox Sports West, ESPN; Radio – KLAA 830 AM
We all know that the Angels have been riding their strong rotation all year long, but could they potentially be getting an even stronger rotation once rookie Garrett Richards takes the mound tonight?
Assuming Richards is going to pitch well tonight is not at all what I'm doing here. What I am assuming is that he could pitch well, something that the alternatives he beat out to snag this spot start didn't really have going for them. All apologies to Hisanori Takahashi and Trevor Bell, but they've both had decent shots at being part of a big league rotation before and the results for both players were less than spectacular. On stuff alone, Richards is clearly the best candidate since he throws a hard sinker and has multiple viable breaking pitches to complement it with. His Double-A numbers have been strong (though there is a concerning home/road split), so we also know that he has the ability to translate his raw talent to on-field success. All the elements are there, it is just a matter of whether or not Richards is actually big league ready.
If, and it is a big "if," Richards is ready for The Show, then the Angels may have inadvertently stumbled across that shot in the arm they've been looking for in their effort to finally overtake the Rangers. A rotation of three excellent starters, one inconsistent guy and a then a black hole is a mix the Angels could win the division with, but I'd feel a whole lot better if Richards turned that black hole spot into something that is even just consistently average. That's the thing with Richards, he doesn't have to be an ace, he just needs to be a decent #4 starter and the Angels will suddenly be a good amount better.
I realize now that I am probably getting ahead of myself, but it is because I have my eyes on the post-season prize. It seems like most folks are just hoping Richards can survive this one outing, me, I am hoping that he can do that and so much more.
Monkey See, Monkey Do – Do be glad that Scioscia chose Richards over Takahashi. No matter what happens tonight, this was still the right call. The Angel bullpen is paper thin as it is right now and giving up Takahashi to the rotation is not something they could afford to do, which is really saying something since Taka has actually been somewhat shaky in relief this year. Without him though, the bullpen would basically just be Walden and Downs rather than Walden, Downs and sometimes Takahashi.
Monkey See, Monkey Don't – Don't worry if Richards tanks tonight. The Angels know this is a gamble, so they surely have contingency plans (I know that sounds dubious with Reagins in charge, but I still have faith). By letting Richards go tonight against such a tough team, the Halos should get a great evaluation on what he is capable of the rest of the year. If he does well, they should feel comfortable continuing with him the rest of the way. If he tanks, then they know that they probably need to hit the trade market with some urgency.
The Monkey's Bananas Prediction of the Game: I think that I am morally and ethically obligated to make a Richards-based prediction at this point, so allow me to take a stab at predicting his line for the night: 5.1 IP, 8 H, 3 ER, 3 BB, 6 K, 1 HR. That seems just barely good enough to earn him another start, right?