@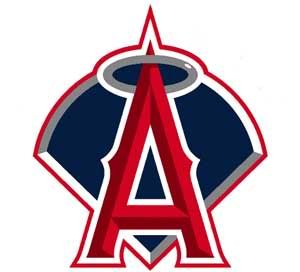 Texas Rangers (69-52) @ Los Angeles Angels of Anaheim (65-56)
Pitching Probables: TEX — Alexi Ogando (11-5, 3.22 ERA) LAA – Garrett Richards (0-1, 10.80 ERA)
Game Info: 7:05 PM PT; TV – KCOP; Radio – KLAA 830 AM
After a rather ugly road trip in which the Angels fell back to 4 games behind the Rangers, the Angels are looking for way out of this pickle they've gotten themselves into. Thankfully, for once, the Angels won't have to rely on the Rangers to lose to some weak team like the Mariners or the Orioles to get a game or two up on them. Today the Angels only have to rely on themselves. Now that I think about it, they might actually be a bad team, seeing as how "well" this team did on this road trip when heavy pressure was set down on them. Now the pressure is at maximum capacity with Texas coming into town this late into the season with a 4 game lead on the Angels. The only thing this team has been doing exceptionally well so far is winning series; let's hope that one piece of magic stays alive against Texas these next four days.

It's a shame that the Angels are countering Ogando with the confidence-shattered rookie Garrett Richards. The poor kid was bombed in his first major league start against the Yankees, and the ante has only been upped in his second start against the Texas Rangers. Playoff races are made from series like this, and it's up to Garrett Richards to do his best to keep his team in contention. The only way I can honestly see this team staying in the thick of the race is with a series win, which would be HUGE for this team and put them back within a game of the Rangers. Although, I would much rather see the Angels sweep Texas right out of Anaheim and head into the final days of the season tied for first.
Monkey See Monkey Do: Ogando has been the anchor of the rotation for the Rangers all season, getting to him won't be easy. Wait…if I recall correctly he too was bombed in his last start, only his start was against the Seattle Mariners in which he gave up 6 runs in 2 innings. Both of these starters are looking for rebounds tonight, but only one of them is going to find it. My money, sadly, is on Alexi Ogando, who has proved his worth, unlike Garrett Richards who still has to make a strong impression on both the Angels and the rest of the baseball world. I don't see Richards being able to go toe-to-toe against Ogando, especially against the powerhouse lineup of the Texas Rangers. My only hope is that he can catch onto some rookie magic with his second start, much like Chatwood did against the White Sox after his debut against the Indians.
Monkey See Monkey Don't: Don't expect to see any of Scoscia's crazy lineups fix this teams offensive problems. At this point nothing is going to fix this team's problems with RISP, so we're just going to have to deal with it from here on out unless Reagins makes some crazy waiver deal for a player that actually produces with RISP. Ogando is going to keep this offense as tame as can and I don't see Richards weaving through the Ranger's offense. It's going to take a lot of bad habits being broken, or at least set aside if the Angels offense want to give Richards a feasible chance of coming out of today's game with a win, or at the very least no loss.
The Monkey's Bananas Prediction of the Game: Having said all that, expect Richards to toss a start eerily similar to that of Chatwood's second start, going 7 innings while limiting the damage to 2 runs or less.