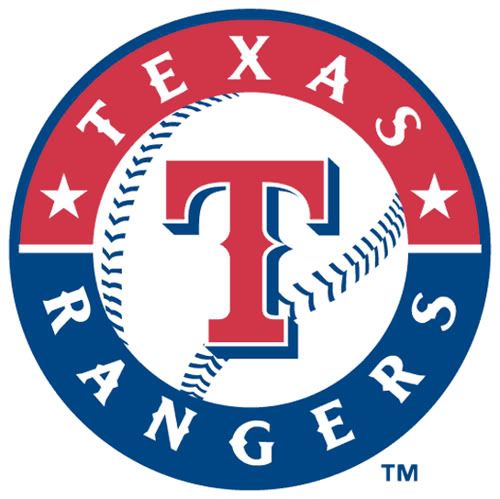 @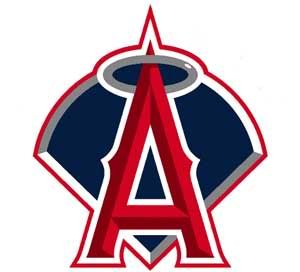 Texas Rangers (72-52) @ Los Angeles Angels of Anaheim (65-59)
Pitching Probables: TEX – Colby Lewis (11-8, 4.01 ERA) LAA – Jered Weaver (14-6, 2.13 ERA)
Game Info: 7:05 PM PT; TV – Fox Sports West; Radio – KLAA 830 AM
Seriously, how are you going to let the Texas Rangers come into YOUR turf and wipe YOUR OWN FLOOR with you. I mean, this is an absolute embarrassment to both the team and us fans, you let our biggest rival kick you around without a word. You are simply letting the beatdown occur, no fight, no nothing. Is this how you want to go into the final months of the season? Rolling over for the Rangers like a lapdog when they demand it? Show some pride and some cajones while you're at it. The Rangers can't just roll up into town treating you like this. They don't even have a World Series ring, they lost in 5 games to the same team that you beat in 7 games 9 years ago! Do you remember what it's like being the top dog in the AL West? Now we've spiraled quickly into a laughing stock, all because of Tony freaking Reagins. He fell flat on his ass during the Crawford debacle, and they all laughed at us. He swung and missed like a fool at Adrian Beltre, and they called us a big fat joke, a bunch of old has beens. You had the chance to redeem yourself this trading deadline and keep this team in the race, yet you refused to do so and now look where you've gotten this team. On the verge of being swept AT HOME by the Texas Rangers. In case you were wondering, yes I am mad, mucho mucho mad, and there is nothing this team can do to fix that.
Expect the Angels to absolutely destroy the Rangers tonight, and I mean destroy. I don't want to see no wimpy 1 or 2 run victory, no that won't please anyone at all. I want to see that big 15-0 victory that I mentioned in jest yesterday, now I want to see something like that. I doesn't have to necessarily be such a large margin of victory, just something big enough to make up for all the runs they didn't score the past 3 games. I want to see Weaver carving up these fools like his life depends on it, and knowing Weaver he'll probably pitch like his life depends on it too. I want to see these hitters give no breaks to the Rangers, I want to see long bombs and wall-crushers galore. I want Trumbo to smoke a ball right through Colby Lewis' face and laugh at him and all the Rangers as he trots around the basepaths at their misfortune.
Well, maybe not Colby Lewis, but if Trumbo happened to murder Kinsler in the face with a liner I would not object.
Monkey See Monkey Do: Expect Weaver to pitch like the top dog he is tonight, because when it's gametime he always brings his A game. Weaver is easily the best and toughest competitor in this ballclub if not the entire AL, when he pitches he pitches when his soul on his sleeve and he isn't afraid to show anyone. It won't be enough for Weaver to just show up and deal, he needs to display the fire and gusto that has won him the hearts of every single Angels fan. He needs to not only pitch like an ace, he needs to act like an ace on the mound today, which I have zero doubt in my mind that he will be able to do so. When you back a team into a corner sometimes they roll over and play dead, much like the Angels did the past three games, or they fly off the handle and show everyone exactly what they're made of. Maybe the rest of this ballclub will be content with letting the Rangers steamroll through them like we're a bunch of punks, but Weaver won't stand for that. He won't stand for anyone's B.S, especially when it's frothing out of the mouths of the Texas Rangers.
Monkey See Monkey Don't: Don't expect the Angels to come out of this series empty-handed. They're coming out with something; may it be a meaningless W, or a soul-lifting victory, or even a little blood. The way things have been going between these two teams I wouldn't be surprised to see something big and raucous to occur tonight, the bad blood is finally going to reach a breaking point with the Angels. Someones temper is going to fly off the handle tonight, and it's not like I'm just throwing this out there, I can feel something brewing in the air. I bet you it's going to be that no gooder Ian Kinsler that's going to be the catalyst for whatever happens tonight, be it some big words or big blows exchanged. The Angels are going to one-up everything the Rangers do tonight, not because they want too, but because they need to. They have to do something big to keep the fire in Anaheim alive.
The Monkey's Bananas Prediction of the Game: A big, nasty, benches clearing brawl will ensure between these two teams tonight, probably because of Ian Kinsler too. Maybe the Rangers will lose a couple key players to suspensions and give the Angels a short window of opporunity against the Rangers. That's just one too many maybe's for me.