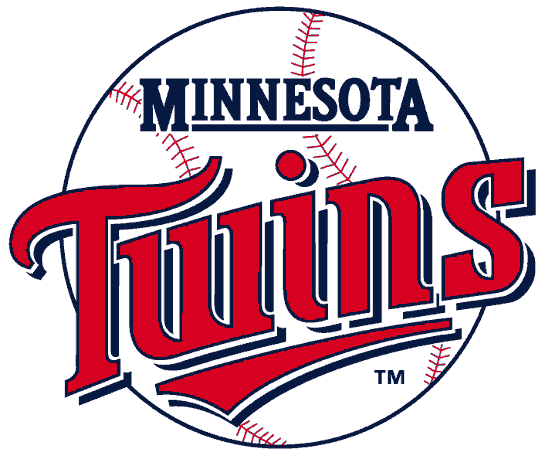 @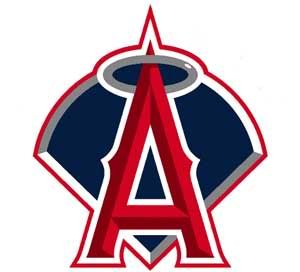 Minnesota Twins   (51-59) @ Los Angeles Angels of Anaheim  (60-51)
Pitching Probables: MIN – Francisco Liriano (7-8, 4.67 ERA)  LAA – Dan Haren (11-6, 2.89 ERA)
Game Info: 7:05 PM PT; TV – KCOP; Radio – KLAA 830 AM
The Angels just missed an opportunity to claim a first place tie with the Rangers last night, all thanks to the self-destructive hand of Joel Pineiro. Thankfully the Rangers still have one more game against the oh so hot Detroit Tigers, who are one game away from sweeping the Rangers. This couldn't play any better into the hands of the Angels, which would push the Rangers to a 4 game losing streak and give the Angels yet another opportunity to take first. I'll chalk up last nights failure to do so as bad luck on the part of Joel Pineiro being allowed to take the mound once again. I don't want to go on another Pineiro rant, but seriously, the guy just kept us from taking first place. He's done it to us earlier in the season and if he stays in this rotation he'll get many more chances to screw us over. 
Thankfully for us Dan Haren is on the mound tonight, someone who can actually get through the first inning without giving up 8 runs. As a matter of fact, Dan Haren has the ability to get through an entire game without giving up a run! That's an ability he's going to need to channel in full force tonight if he wants to give the Angels a strong chance of either taking first or staying within a game of the Rangers.
 
Last night the Angels pitching proved that winning staffs can be rather pathetic at the worst time possible. Pineiro managed to do worse then his last start, this time only going 4.1 innings while giving up 7 total runs, pushing his ERA to a Kazmirian 5.31. Then Takahashi came in, only to follow up Pineiro the only way a reliever can follow up someone who just had their brains firebombed out of their skull, by giving up a huge grand slam! Rodney was the only pitcher who didn't stink last night, he was actually really good in his appearance, giving up only 1 hit while striking out 1 batter on a hugely efficient 17 pitches (13 of which were strikes).
Tonight has the potential to be much different for the Angels, as long as the offense decides to show up. Even if it's the same offense that showed up last night against Scott Baker it will be enough to secure the win for Haren and keep them close, if not get them closer to clinching a playoff berth.
Monkey See Monkey Do: Tonight the oh-so reliable relief corp won't get a chance to blow tonight's game, especially not that Horacio guy. Does anybody want to let me in on why him and his "I'm so fat I need 2 tickets to ride this plane" 13.50 ERA. Was he brought on solely for the fact that he can throw a ball with his left hand? Ignoring the fact that he hasn't proven to be able to do that very well it's the only "logical" reason he's still on this roster. I would much rather see another decent righty, even though we have boatloads of those, then a lefty who is worse then Takahashi. We need UPGRADES Sosh! Ramirez over Kohn is a big downgrade no matter which way you put it. Yes, this is me lobbying Kohn's return to the majors even if he is still mediocre when he comes back up. We've seen his potential when he came up last year, much higher then what Horacio has proven he can do so far. 
If all goes according the numbers Dan Haren will keep the middle relievers grubby hands off of this game. In 6 starts for the month of June Haren has averaged 8 innings per start, including 2 CG's, one being a shutout. Eating up innings has been on of the saving graces of this starting rotation, every starter besides Pineiro has shown the ability to effectively AND consistently go deep into ball games. Liriano hasn't consistently taken his team deep into games, he can pitch effectively for his club, but not for long. In the month of June he's posted an average start time of 6 innings, never pitching past the 7th in any of those starts. His career numbers against the Angels aren't very sweet either, his ERA vs the Angels standing at 5.11. 
Monkey See Monkey Don't: If you want to see an offensive explosion like last night's you'll be very disappointed, if you're a Twins fan that is. With Dan Haren on the mound you can pretty much pencil in the Twins for 2, maybe 3 runs if they bring their A+ game tonight. Dan Haren's a tough competitor, and any good competitor worth his salt would know the importance of every win this late into the season, especially when you're competing head to head against a tough club like the Rangers. Unfortunately since Dan Haren is on the mound pitching tonight the Angels offense is going to take a mental day off. Why this team isn't able to consistently put runs on the board when their top pitchers are playing escapes me, but any night is a new opportunity for the offense to change that. That being said, they're still going to stink it up in the usual fashion tonight, getting hits with bases empty, flailing away like a scared schoolgirl with RISP.
The Monkey's Bananas Prediction of the Game:  That being said, expect the Angels to knock in run after run with RISP, missing out on no more then 3 opportunities. Tonight the offense is going to get base hits with RISP at an 80% clip, something they probably won't be able to replicate in the near future.