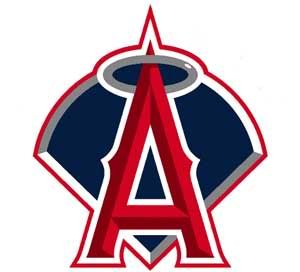 @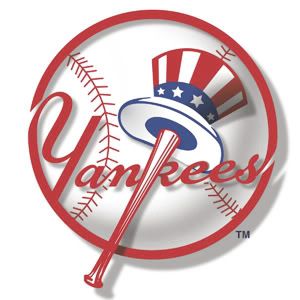 Los Angeles Angels of Anaheim (63-52) @ New York Yankees (69-44)
Pitching Probables: LAA – Dan Haren (12-6, 2.81 ERA)  NYY – A.J. Burnett (8-9, 4.54 ERA)
Game Info: 4:05 PM PT; TV – Fox Sports West; Radio – KLAA 830 AM
Alright, Angel fans, it is time to dispense with the cupcake opponents and see if the Angels can really go toe-to-toe against the best the American League has to offer.  OK, the Yankees aren't quite the best, but they are awfully close and still more than qualify as the kind of top flight competition that the Halos are going to have to face if they make the playoffs.
I've said all along that I think the Angels can do some damage in the post-season if they catch teams at the right time, given how good their rotation is.  The "right time" included having the offense riding a hot streak, so suffice it to say that this is not the "right time."  But that only makes this all the more worthwhile of a test.  Can the Angels really go into Yankee Stadium and trade haymakers with the big bad Bronx Bombers on the strength of their starting pitching alone?  Can the bats spring to life now that the occassion calls for it?  Does this Halo roster really have the talent necessary to be a contender?
I don't know those answers and, frankly, I don't think the Angel players know those answers either, but after this series, we should know all too well, whether we like the answers or not.
Monkey See, Monkey Do – Do hope that A.J. Burnett continues to stink.  One of the reasons I think the Angels can beat the Yankees in a playoff series is that Burnett is arguably their #2 starter and he stinks out loud right now.  He has a world of talent and could turn it around in a hurry, but I'm hoping that for the sake of the Angels' win-loss record, he lays another egg tonight and then, for the sake of the Angels' title hopes, keeps doing so should these two squads square off in the post-season.
Monkey See, Monkey Don't – Don't forget about the weather.  In case you forgot, and how could you, the Angels had a little weather-related trouble in New York back in the 2009 ALCS.  It won't be cold like it was back then, but the reports call for thunderstorms and rain all week long, so things could get slippery and sloppy on the field, something that doesn't bode well for a team built on pitching and defense like the Angels.
The Monkey's Bananas Prediction of the Game: My Spidey senses are tingling, and not in a good way.  The Halos are long overdue for a Fraudney meltdown and tonight seems like the perfect chance for him to rear his ugly, slanted-hat head.  The Angels will jump on Burnett early and sit on a 5-3 lead until Rodney comes in, gas can in hand, to give up a game-losing four-run rally to the Yanks.