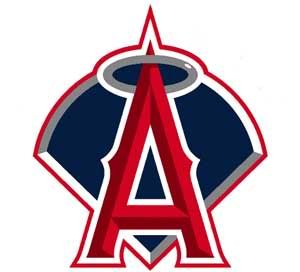 @
Los Angeles Angels of Anaheim (16-14) @ Boston Red Sox (14-15)
Pitching Probables: LAA – Ervin Santana (1-3, 4.89 ERA) BOS – Josh Beckett (2-1, 2.65 ERA)

Game Info: 4:10 AM PT; TV – Fox Sports West; Radio – KLAA 830 AM
I really don't want to think about the Red Sox until the Angels leave Beantown, so for the sake of my sanity (and yours) let's pray they muster up a split.

The Red Sox really aren't this good, the Angels should be fair competition against them. The fact is the Sox have gotten too deep into the Angels heads for them to get it together. We all know the Angels are a good team and this really shouldn't be happen, but for some reason the players allow it to happen day in and day out against this team. We all know the Angels are going to start playing like we all know they can as soon as they leave Boston, it just feels so far away at this point.
Monkey See Monkey Do: Do expect the Angels to lose in frustrating fashion today, again. I'm not going to sugarcoat this one by pulling numbers out of thin air, the Angels are going to lose hard. The starting pitching will fail to keep it close, the bat's will fail to make anything happen, and the bullpen will collapse. There is just no getting around the fact that the Angels are cursed against the Red Sox and will never be able to beat them, in the regular season that is. Even if the Angels do manage to muster up a victory, it won't do much for the team morally as they'll just come back tomorrow to get whooped.
Monkey See Monkey Don't: Don't expect the Angels to win today. I know I already stated that before, but the fact needs to be drilled into your heads. Santana has been off and on all season, don't be surprised to see today as an off day for him. Even if Santana does manage to keep it close, the bat's will do nothing to back up his valiant efforts against the dreaded Sox. I hate being able to foresee only suffering in the very near future for this team, but that is what the crystal ball has shown me, and the crystal ball is never wrong.
The Monkeys Bananas Prediction of the Game: The Angels are going to win, is that bananas enough for you? When we're playing the Red Sox it should be.