I bet you have no idea what the topic of this week's poll will be. Go ahead guess. You'll never get it.
Oh, wait, no. It is totally obvious. We all know just how bad the Angels bullpen has been this year, but what we don't know is how to fix it. The question of the week: how can the Angels fix the bullpen?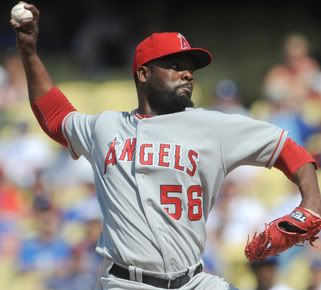 Time to vote!
Just wait it out. They can't continue to be this bad and they will get much better once Scott Downs returns.
Make Jordan Walden the closer since he's the only guy who can get anyone out right now.
Start calling up guys from the minors until they find someone that can be relied upon.
Tell them to get their act together or be executed. Then shoot Fernando Rodney in the head. Threats are always taken much more seriously if you start killing hostages.
To place your vote, simply find the Poll of the Week in the gray sidebar to the right.