With the way Vernon Wells has performed the last two weeks, one can't help but finally feel optimistic that the Angels' "big splash" winter acquisition might finally be on his way to earning at least some of his massive, massive contract.
But is that thought just the cognitive dissonance of fanbase desperate for Wells to live up to his reputation or is the mid-season resurgence of Vernon wells going to serve as the big bat addition that the lineup so desperately needs (especially now that they've closed the door on making any big trades)?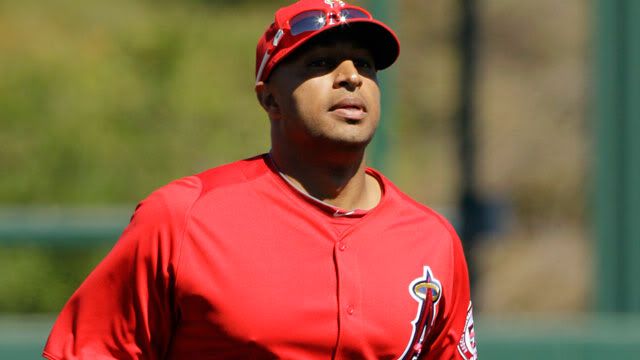 Time to vote!
No. His "hot streak" is just a tease. He'll soon revert back to his uber-crappy ways and become the bane of Angel fan existence.
Sort of. He was always too talented to put up such bad numbers, but his awful start showed that his best days are behind him and his ceiling is really just that of an OK regular.
Yes. He was an All-Star last season and he will reach those performance levels once again now that he has gotten over the pressure of his big trade and joining a new team.
To place your vote, simply find the Poll of the Week in the gray sidebar to the right.