The Texas Rangers seem ready to dump their former All-Star Michael Young and the Anglels seem to be a prime destination. But is dealing for the aging Young and his big remaining contract really worth it for the Angels, even with their obvious need for a third baseman? Should the Angels trade for Michael Young?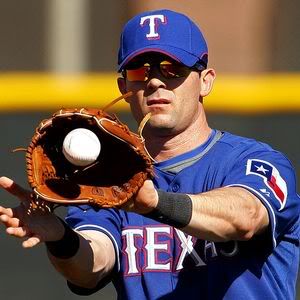 Time to vote!
Of course, the Halos have a black hole at third base and Young is still a good player and an obvious upgrade?
Yes, but only if the Rangers pick up a big chunk of his remaining salary. Young is good, but he isn't worth $48 million. Then again, Vernon Wells isn't worth $86 million, so who knows?
No, Young is old and his numbers are slipping. The Angels are better off saving money and prospects by sticking with the guys they've got.
Hell no! I'd rather staple by tongue to a toilet seat than see the Angels do business with the dastardly Texas Rangers.
To place your vote, simply find the Poll of the Week in the gray sidebar to the right.