OK, so the series in Texas didn't go exactly to plan, but the AL West race is still far from over.
Standing three games back with just 29 games left to play, the Angels will definitely have their work cut out for them, but it is hardly an insurmountable gap. The remaining slate of opponents is definitely in the Angels' favor and the Rangers are starting to get a bit banged up, with injuries to Nelson Cruz and Adrian Beltre. On the other hand, few will disagree that the Angels are overachieving by even being this close to a more talented Texas team right now. Perhaps that is whay Baseball Prospectus currently gives the Angels a 19.6% chance of winning the division.
How does that chance sound to you? Too low? Too high? Just right?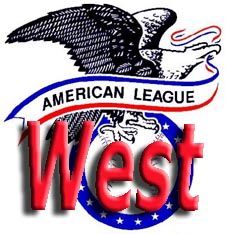 Time to vote!
What odds do you give the Angels of winning the AL West?
100%, lock it up. The Rangers are ready to fold, it is just what they do.
75%, have you seen the remaining schedules for each team? Factor that in plus the fact that the Texas rotation is falling apart and the Angels have a nice advantage.
50%, the Rangers are better on paper, but the Halos just keep finding ways to stay right on their heels. It is a toss up.
25%, stranger things have happened and the Rangers are a bit banged up.
0%, the Angels are lucky they kept it this close for this long. The roster has too many holes to pull off a comeback. Fire Reagins!
To place your vote, simply find the Poll of the Week in the gray sidebar to the right.